Leading from the front, Les and Irene Oakley (Myositis UK chair and co-ordinator) have been taking part in a week of fancy-dress-inspired fundraising for the 2.6 Challenge. 
In the wake of the Covid-19 outbreak, the 2.6 Challenge is a nationwide fundraising effort to help save the UK's charities like Myositis UK.
Using the number 2.6 or 26 as inspiration, the idea is to come up with a challenge that uses your skills and expertise. The only requirement is that you must follow Government guidelines on exercise and social distancing.
Les and Irene have taken on the 2.6 Challenge for Myositis UK by doing seven different challenges across seven days – all while in fancy dress. See for yourself!
Day 1: 26 hops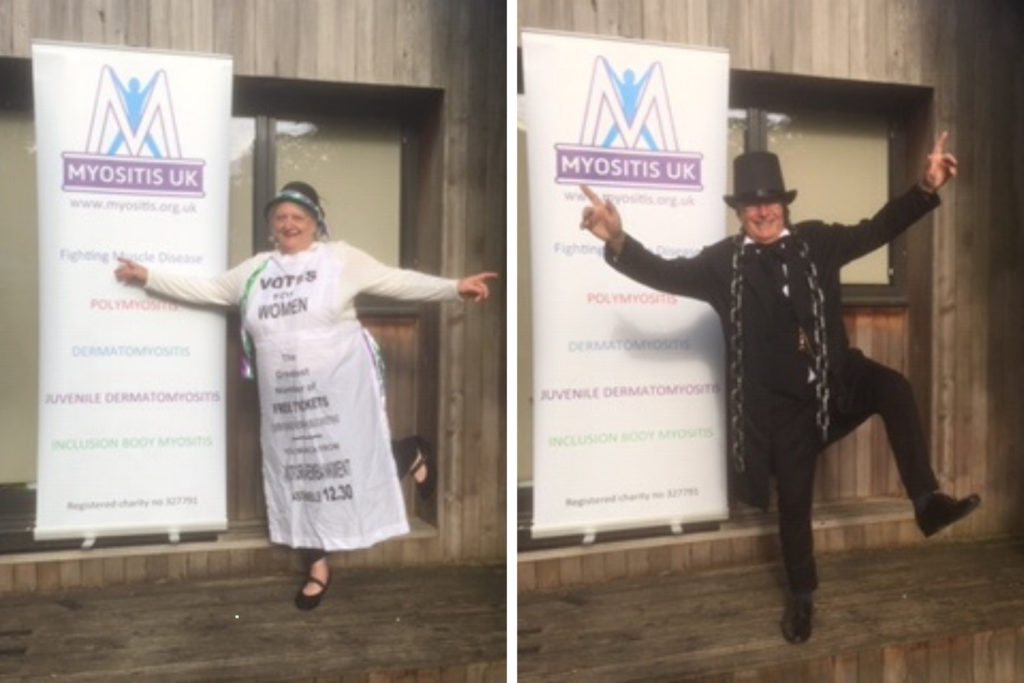 With a spring in their step, Irene and Les launched day 1 of the challenge with 26 hops dressed as a suffragette and Isambard Kingdom Brunel.
Day 2: 26 trampoline jumps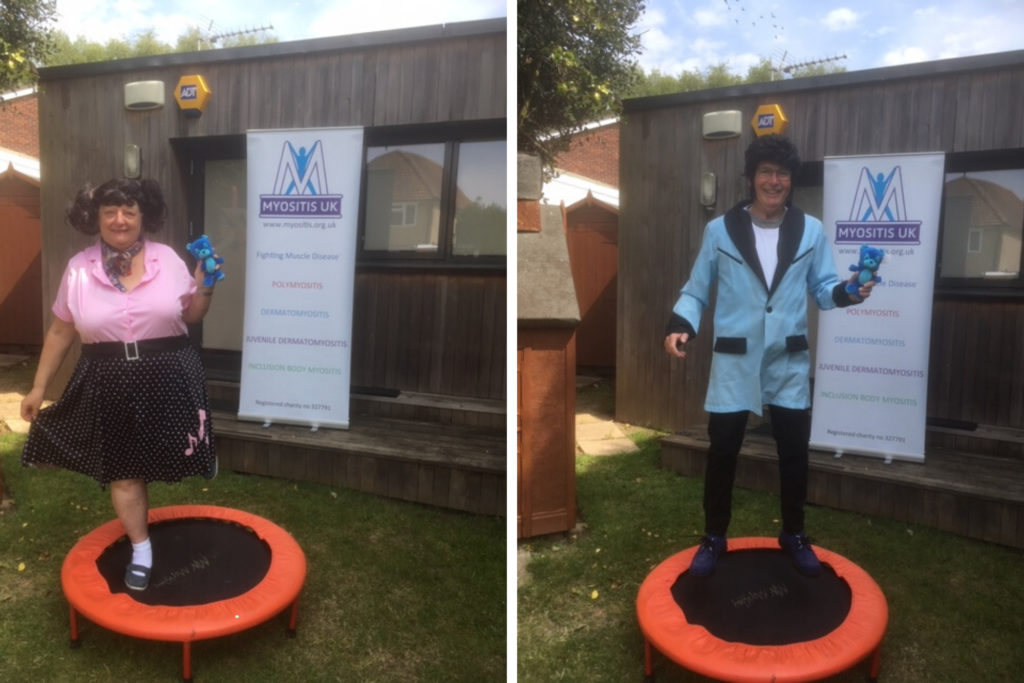 Keeping things moving, on day 2 the pair completed 26 jumps on the exercise trampoline as a 1950s Bill and Doris.
Day 3: 26 flights of stairs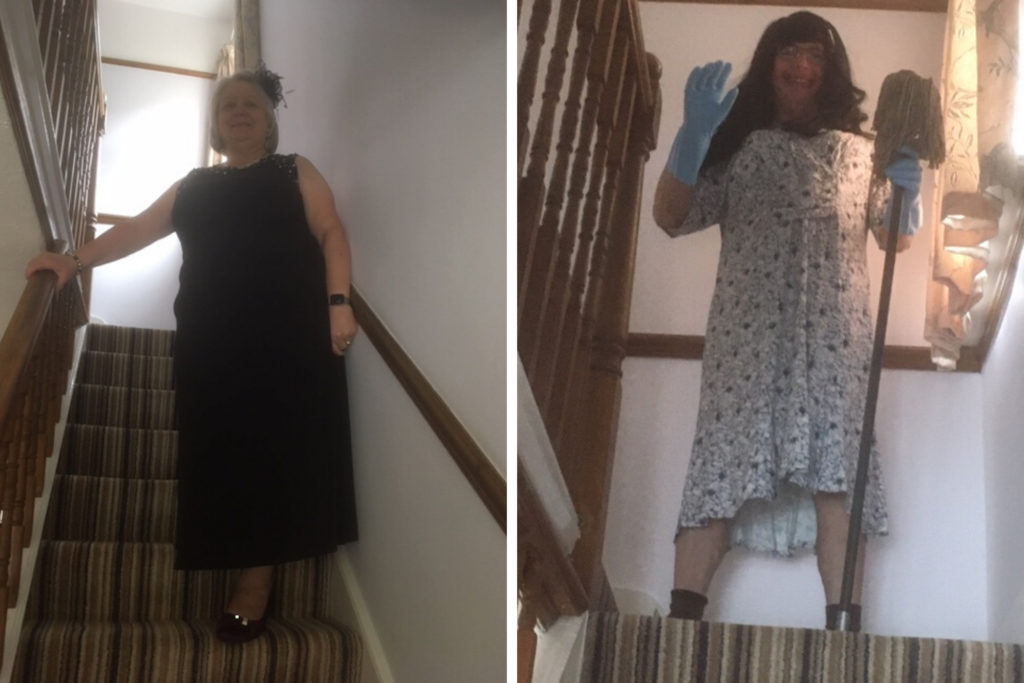 'Ladies' was the theme for day 3 as the couple took on 26 flights of stairs. Irene opted for an elegant evening look while Les chose to dress up as a cleaner. Both look dashing!
Day 4: 26 skips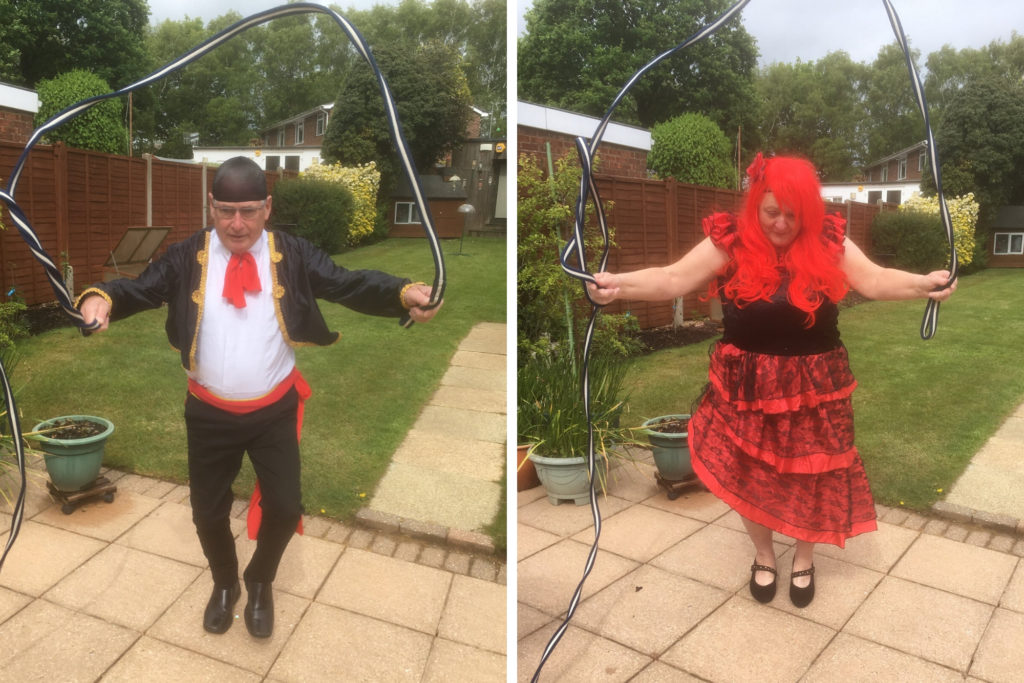 Donning flamenco-inspired fancy dress for day 4, Les and Irene then took on 26 skips with a make-do skipping rope (just to add to the challenge!)
Day 5: 26 claps for carers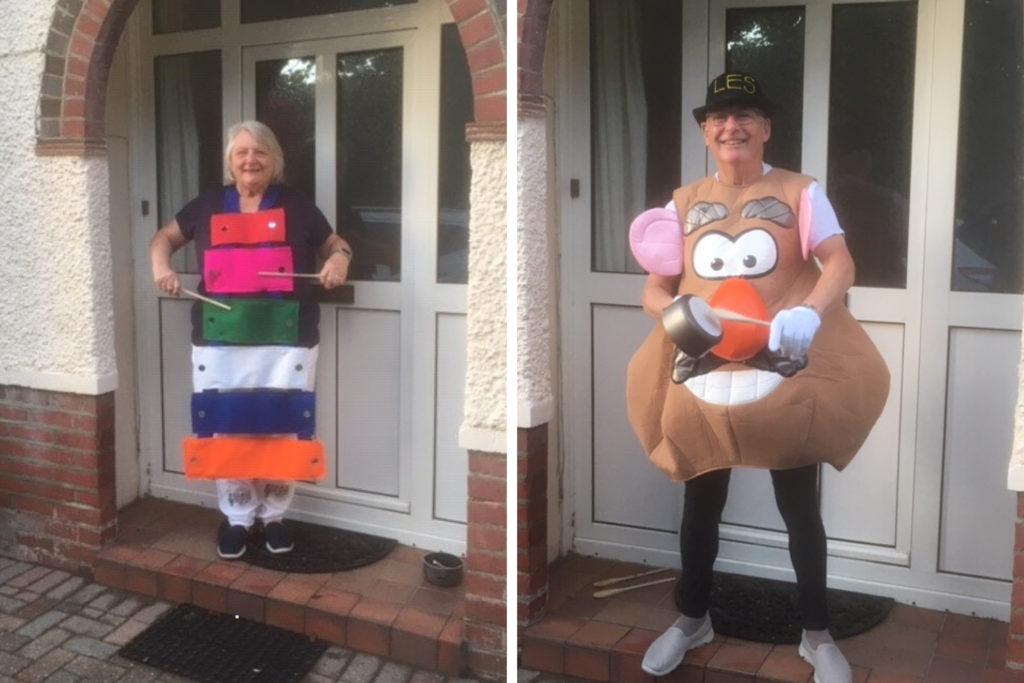 'Toys' were the theme for day five with Irene dressing up as a xylophone and Les as Mr Potato Head – a costume some of you might recognise from Les' many charity runs! Taking a break from all the skipping, hopping and jumping, this challenge involved 26 well-deserved claps for carers.
Day 6: 2.6km walk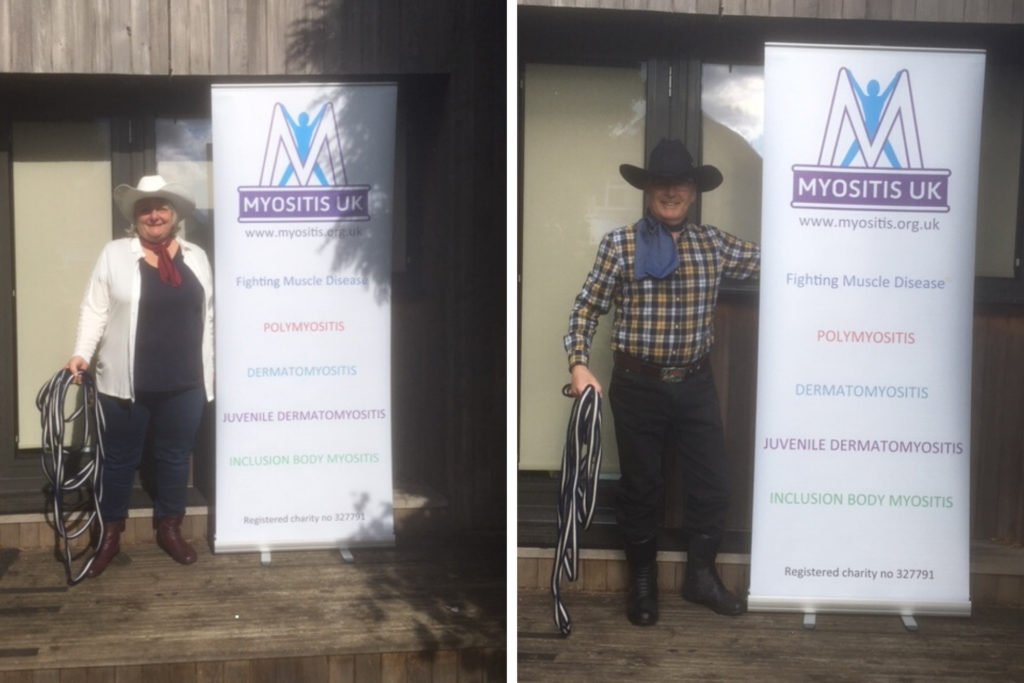 Day 6 saw the couple take a 2.6km walk around the garden dressed in their best western get up. Yeehaw!
Day 7: 26 goals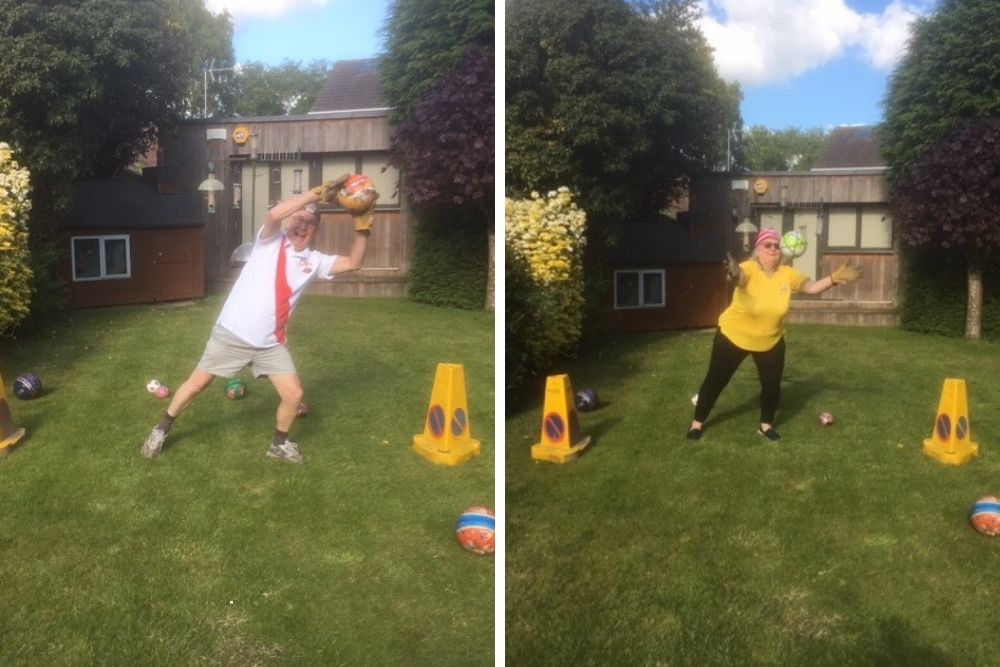 On the last day of the challenge, Irene and Les attempted to score 26 goals each. They both managed to save a few so in the end it was a draw.
Les and Irene have raised over £700 with their fundraising efforts for Myositis UK. Click here to make your own donation to their fundraiser.
Irene said: 'We hope you have enjoyed seeing us two oldies having a bit of fun this week during this difficult time for everyone. Thank you to all who have sponsored us.
'As you know we founded Myositis UK over 30 years ago and have funded many research projects. Another request for funding arrived recently and with the help you have given, we hope to be able to continue funding this research.'
You're up
Could you take on your own 2.6 Challenge and help raise vital funds? You'll be joining thousands more across the country taking on the 2.6 Challenge through a host of activities.
From taking your dog on a 2.6 mile walk to juggling for 2.6 minutes. The ideas and options are endless!
How to take on the 2.6 Challenge for Myositis UK
Come up with your challenge. Take inspiration from Les and Irene or others fundraising for Myositis UK.
Take part. Create a fundraising page for your challenge and show everyone how it's done. Or, simply complete a challenge and donate to Myositis UK afterwards.
Donate, share and nominate. Donate to Myositis UK, share the challenge on your social media and nominate your friends and family to get involved.
Head over to JustGiving to get started.
Why now?
The outbreak of coronavirus (Covid-19) has led to the cancellation of thousands of fundraising events including the London Marathon, and the loss of billions of fundraising income for UK charities.
This is a huge blow for charities like Myositis UK as we rely on donations and fundraising to sustain the charity and fund vital research.
The 2.6 Challenge was launched by the Virgin London Marathon organisers to help charities like ours weather the storm. It's a fun and easy way to support the work of Myositis UK in a social-distancing, lockdown-friendly way. We really hope you'll get involved! 
With your support, Myositis UK can continue to provide information to those affected by myositis and fund research to improve diagnosis and treatment.