Coronavirus and myositis
This page pulls together some useful resources, websites and FAQs about coronavirus (Covid-19) and myositis.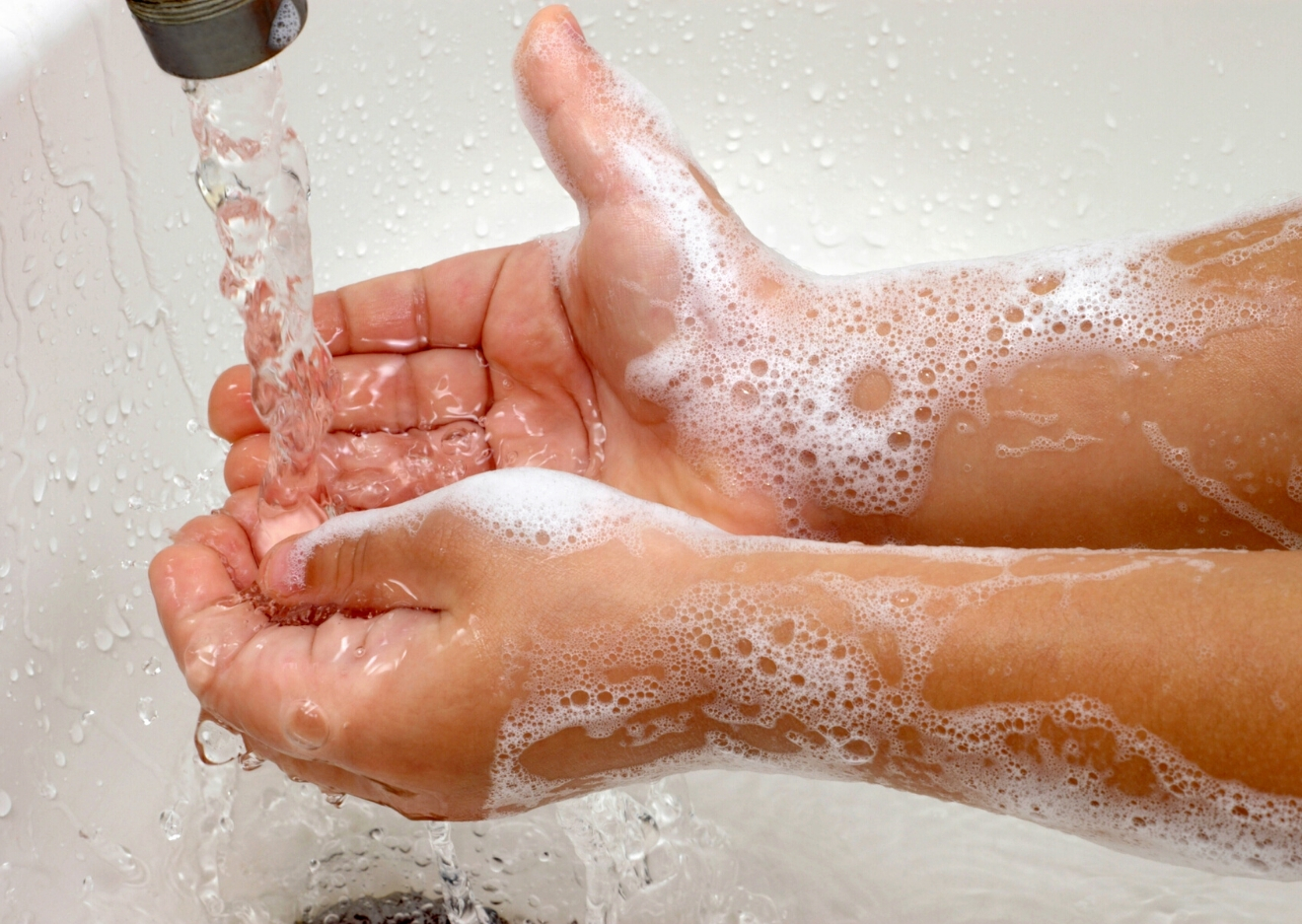 This information page on coronavirus and myositis pulls together some useful resources, websites and FAQs which you may find helpful.
We aim to update this page regularly so do bookmark it. Last updated 15/05/2022.
Coronavirus webinar resources
Dr James Lilleker and Professor Hector Chinoy very kindly hosted webinars for Myositis UK members on the topic of living with myositis and coronavirus (25 March and 8 April 2020). 
We are very grateful for their time and know our members hugely appreciated these sessions. 
These webinars have also helped inform the frequently asked questions below.
Here are the links to the presentations and resources shared in the sessions:
Webinar 25/03/2020
Webinar 8/04/2020
Coronavirus and myositis FAQs
Am I considered higher risk because I have myositis?
People living with myositis may be considered higher risk of coronavirus due to the impact myositis and treatment can have on your immune system. 
People who catch covid-19 can become very unwell. Vaccines help boost immunity and keep people stay safe from severe infection.
You may find the following tools to help identify your level of risk and if you are classed as clinically extremely vulnerable:
What should I do if I am higher risk?
The vaccine roll-out and new treatments for coronavirus have helped reduce the risk of catching coronavirus.
Most coronavirus restrictions in England have now come to an end. Some restrictions remain in Northern Ireland, Scotland and Wales.
We understand the lifting of coronavirus restrictions may still be worrying for those of you living with myositis.
To help stay safe you can:
Get vaccinated and haver the booster doses recommended for you
Exercise good hygiene, washing hands frequently
Ensure fresh air flow in indoor spaces
Wear a face covering in crowded or enclosed space.
You can also check the number of Covid-19 cases in your area on the gov.uk website to help with your day-to-day decision making.
Should I stop my medication?
No. If you're on medication for myositis do not stop taking it suddenly.
While you may be concerned about your risk of catching coronavirus and becoming unwell, stopping your medication could make your myositis worse and cause more harm.
This is especially true if you are on steroids. If you stop taking steroids suddenly it can make you very unwell.
Try to make sure you have a good supply of your medications at home, three-months worth if possible as this situation could go on for some time.
Ask family, friends or neighbours to bring your medication to you, or have these delivered.
I've got a hospital appointment, should I go?
If you have hospital appointments scheduled you will need to make an individual assessment on whether you should attend or not.
Some appointments such as scheduled biologics (eg, rituximab) may be necessary to help keep you well.
If you are on immunosuppression, you will likely have regular blood monitoring appointments. These are important but there could be some flexibility to do these less frequently if you've been stable on a drug for a long time.
What happens if I get symptoms of coronavirus?
If you develop symptoms of Covid-19 (high temperature above 37.8 °C and/or new and continuous cough) seek clinical advice using the NHS 111 online coronavirus service or call NHS111 if you don't have internet access. 
If you do develop symptoms and become unwell, the general advice for those taking immunosuppression is to stop medication. You can restart when you have recovered.
However, it is vital that those tasking steroids do not stop as stopping steroids suddenly can make you very unwell.
What exercises can I do in my home to help stay healthy?
Will Gregory, consultant physiotherapist working for the Rheumatology Team at Salford Royal, created a home exercise programme for people with myositis which many found useful during lockdown – but it's great out of lockdown too!
The document is in a draft format for the time being and Will would welcome feedback. You can feedback by downloading this form and returning it to Will at William.Gregory@srft.nhs.uk
The exercise document contains two separate exercise programmes. The first is from an internationally renowned research team in Sweden and is good to work on for diagnoses of dermatomyositis, polymyositis, anti-synthesase syndrome, IIM, overlap diagnoses and necrotising myopathy.
The second programme is specifically for diagnoses of inclusion body myositis (IBM) and has been recommended by research in Australia and ratified by the team in Sweden.
While other exercise programmes may be out there, these are the best evidence-based for people with myositis.
What should I know about the vaccines? 
Three Covid-19 vaccines have been approved for use in the UK. This includes the Pfizer/BioNTech vaccine, the Oxford AstraZeneca vaccine, and the Moderna vaccine.
As these are not live vaccines, they are safe for people who are on medicines that suppress the immune system.
If you receive rituximab infusions, you can still have the vaccine but should pay attention to when (rituximab blocks the body from making antibodies so it may may reduce the effectiveness of vaccines). If you've already had rituximab it's safe to have the vaccine when you're offered it. If you're offered the vaccine close to an infusion of rituximab, ask your clinical team if you can delay the infusion by a few weeks, if it's safe to do so.
If you have any concerns or questions about the vaccine in relation to your treatment, we recommend contacting your consultant in advance so you have the information ready before you are invited for a vaccine.
You should be offered two doses of the vaccine and a booster.
People over 12 who had severely suppressed immune systems at the time of their first and second doses of the vaccine can get a third dose. This is not a booster dose, but an additional 'top-up' dose to increase protection.
People who have a third dose will be offered their booster after three months.
If you have not been invited to receive a third dose, but you think you should have been, please contact your doctor.
How do I get my vaccinations?
The Joint Committee on Vaccination and Immunisation (JCVI) advised that frontline health and social care workers and those at increased risk of Covid-19 be in the priority groups for vaccination.
If you're in the priority groups, you should already have had your first, second and booster vaccines. Some of you may also have had a third vaccine instead of a booster if you were considered particularly vulnerable.
For the most up to date information about vaccines and who can have them, please visit the following websites:
England: book an appointment using the national booking system or call 119 between 7am and 11pm.
Scotland: contact your GP or book your appointment online.
Wales: find your local NHS health board.
Northern Ireland: book your appointment online.
How at risk are children and young people with juvenile dermatomyositis? Should they get the vaccine?
Available evidence still suggests that children and young people with rheumatological/ophthalmic conditions are at no greater risk from Covid-19 than other children and young people without these conditions.
However, some children and young people aged 12-15 who have rheumatological/ophthalmic conditions will now be eligible to receive the vaccine. The vaccine offered will be the Pfizer/BioNTech vaccine.
Having the vaccine will be a matter of personal choice for each family, but if your child/young person is offered the vaccine, they are recommended to have it.
Read a detailed statement about this on CCAA's website
Stay safe, stay well
We hope that all our members are keeping safe and well, wherever you are. We know how difficult it can be living with myositis at the best of times. We encourage you to stay positive and keep in touch with the myositis community through Facebook and the community zone.