Coronavirus and myositis
This page pulls together some useful resources, websites and FAQs about coronavirus (Covid-19) and myositis.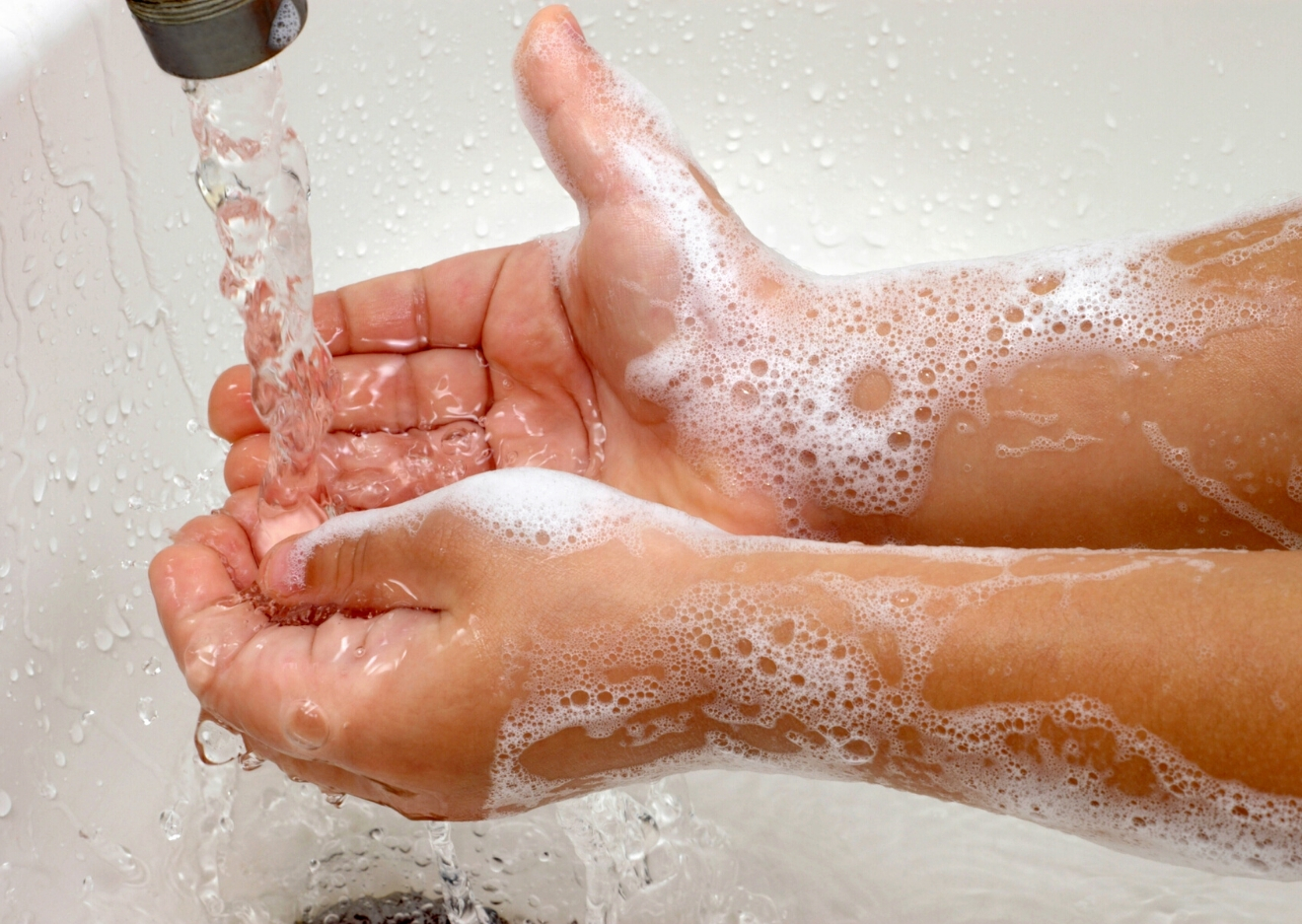 As the UK tackles the spread of the coronavirus (Covid-19), we know many of you living with myositis have questions about what this means for you.
This information page on coronavirus and myositis pulls together some useful resources, websites and FAQs which you may find helpful.
We aim to update this page regularly so do bookmark it. Last updated 18/11/20
Key websites
The situation in the UK is constantly evolving along with the information available.
For the latest and most up-to-date information, we recommend you visit these main sources of information:
England
Northern Ireland
Wales
Scotland
You may also find this clinical guide for the management of rheumatology patients during the coronavirus pandemic helpful, as well as this information on Versus Arthritis website.
Coronavirus webinar resources
Dr James Lilleker and Professor Hector Chinoy very kindly hosted webinars for Myositis UK members on the topic of living with myositis and coronavirus (25 March and 8 April). 
We are very grateful for their time and know our members hugely appreciated these sessions. 
These webinars have also helped inform the frequently asked questions below.
Here are the links to the presentations and resources shared in the sessions:
Webinar 25/03/2020
Webinar 8/04/2020
Coronavirus and myositis FAQs
Am I considered higher risk because I have myositis?
Coronavirus can make anyone seriously ill, but there are some people who are at a higher risk.
People living with myositis may be considered higher risk if you:
Are on prednisolone (steroids) at a dose of >/= 20mg daily for more than 4 weeks
Are on a combination of steroids and immunosuppressive drugs
Are taking more than one immunosuppressant with another illness that puts you at risk
Have respiratory muscle weakness
Have interstitial lung disease
Have problems swallowing
You may find the following tools to help identify your level of risk:
If you're at higher risk from coronavirus, you should have received a letter from the NHS.
Speak to your GP or hospital care team if you have not been contacted and think you should have been.
What should I do if I am higher risk?

If you're at higher risk from coronavirus, you were advised to take extra steps to protect yourself until 1 August (16 August in Wales). This was called shielding.
You are no longer advised to shield as the prevalence rate of coronavirus in society is now low. Shielding will only resume if the transmission of coronavirus in the community starts to rise significantly.
This does not reduce your risk from coronavirus but it does mean you can now get out more and see small groups of people (while adhering to local and national restrictions).
To stay safe, you should wash your hands regularly, practice social distancing according to the 2-metre guidelines and stay at home as much as possible. For more guidance, see this helpful NHS webpage
If you live, work or study in an area where there is a coronavirus outbreak, the advice for you may be different. See areas with local restrictions on GOV.UK
What support can I get now shielding has ended?
As shielding has now paused across the UK, some services are ending too.
For example, most national services of free food parcels, medicine deliveries and care have stopped. If you need additional support, you are advised to contact your local council.
However, the NHS volunteer responders scheme are still delivering shopping, prescriptions and essential items if you need it.
In Scotland, the Shielding SMS service and the national helpline also remains open.
You should also still be eligible for priority supermarket slots if you already registered during the lockdown.
Should I stop my medication?
No. If you're on medication for myositis do not stop taking it suddenly.
While you may be concerned about your risk of catching coronavirus and becoming unwell, stopping your medication could make your myositis worse and cause more harm.
This is especially true if you are on steroids. If you stop taking steroids suddenly it can make you very unwell.
Try to make sure you have a good supply of your medications at home, three-months worth if possible as this situation could go on for some time.
Ask family, friends or neighbours to bring your medication to you, or have these delivered.
Should I change my medication dose?
You could speak to your specialist or GP to make sure you are on the lowest dose of medication possible.
Hopefully this should be the case anyway but if you are on a process of tapering medication, there may be instances where this could be done more quickly.
I've got a hospital appointment, should I go?
If you have hospital appointments scheduled you will need to make an individual assessment on whether you should attend or not.
If you are identified as higher risk, the key things to avoid are going out of your home and hospitals. But at the same time, it's important that your myositis does not get worse as this could cause more harm.
Some appointments could easily be postponed. Others, such as scheduled biologics (eg, rituximab) may be necessary to help keep you well.
If you are on immunosuppression, you will likely have regular blood monitoring appointments. These are important but there could be some flexibility to do these less frequently if you've been stable on a drug for a long time.
What exercises can I do in my home to help stay healthy?
Will Gregory, consultant physiotherapist working for the Rheumatology Team at Salford Royal, has been working on a home exercise programme for people with myositis which you may find useful during this period of lockdown.
The document is in a draft format for the time being and Will would welcome feedback. You can feedback by downloading this form and returning it to Will at William.Gregory@srft.nhs.uk
The exercise document contains two separate exercise programmes. The first is from an internationally renowned research team in Sweden and is good to work on for diagnoses of dermatomyositis, polymyositis, anti-synthesase syndrome, IIM, overlap diagnoses and necrotising myopathy.
The second programme is specifically for diagnoses of inclusion body myositis (IBM) and has been recommended by research in Australia and ratified by the team in Sweden.
While other exercise programmes may be out there, these are the best evidence-based for people with myositis.
What happens if I get symptoms of coronavirus?
If you develop symptoms of Covid-19 (high temperature above 37.8 °C and/or new and continuous cough) seek clinical advice using the NHS 111 online coronavirus service or call NHS111 if you don't have internet access. 
If you do develop symptoms and become unwell, the general advice for those taking immunosuppression is to stop medication. You can restart when you have recovered.
However, it is vital that those tasking steroids do not stop as stopping steroids suddenly can make you very unwell.
Stay safe, stay well
We hope that all our members are keeping safe and well, wherever you are. We know how difficult it can be living with myositis at the best of times. We encourage you to stay positive and keep in touch with the myositis community through Facebook and the community zone.