Last month, Head Office staff at Avante Care & Support in Faversham hosted an afternoon tea to raise awareness and vital funds for Myositis UK. We would like to wish everyone involved a huge thank you for their support. 
They also posted an article about the day on their website which they have kindly allowed us to share below. 
Afternoon tea charity fundraiser in aid of Myositis UK
The event was held in memory of colleague and friend Amanda Gibbs who had worked with Avante Care & Support for over 10 years in the payroll department and sadly passed away last September. The myositis charity was close to Amanda's heart.
The afternoon tea included an abundance of homemade cakes, scones and sausage rolls all kindly baked and donated by staff. Alongside the food was a range of entertainment including bingo, an egg and spoon race, a crossword puzzle, darts and a raffle where all prizes were kindly donated from generous staff across Avante Care & Support.
The afternoon was a great success, full of fun and laughter with a very generous £350 raised for Myositis UK.
Elaine Cox, Assistant Payroll Manager said, 'We are delighted with the success of the event. We wanted to host an afternoon tea in memory of our colleague and dear friend Amanda. It felt right that we should use the day to help raise much needed funds and raise awareness for Myositis UK.  I am so grateful for all the help, donations and fun that everyone brought to the afternoon.'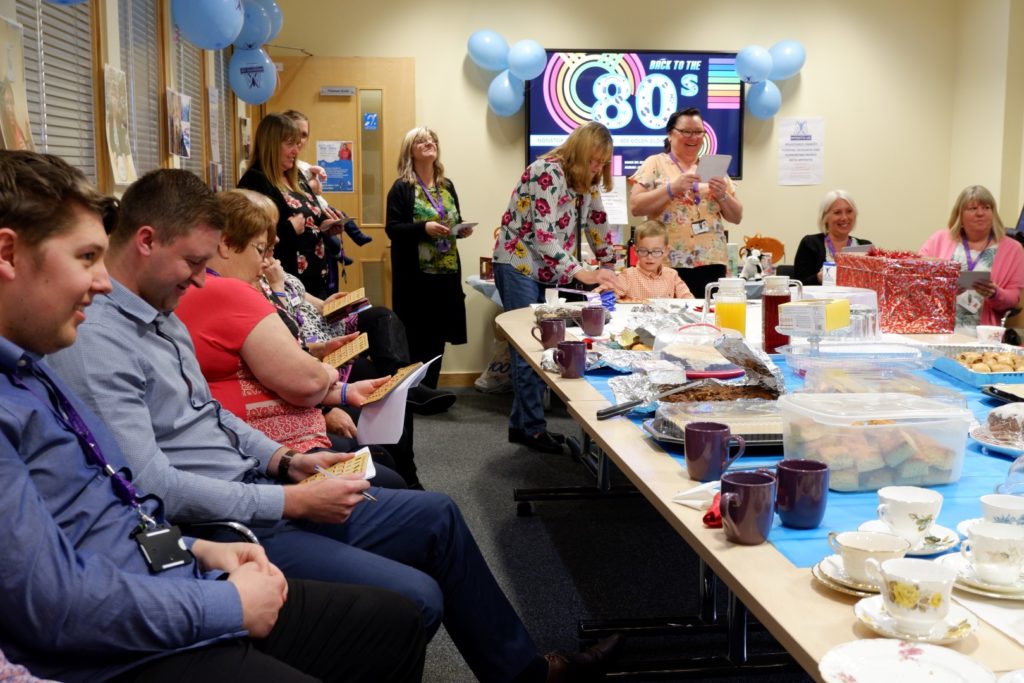 Read the original article and see more photos of the event on Avante Care & Support's website.