Our history
Discover more about the history and achievements of Myositis UK.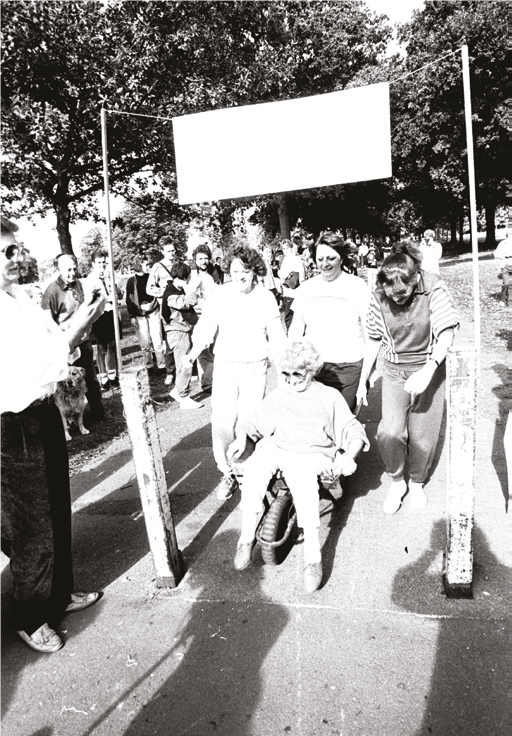 The founding of the charity
Back in 1983, Les and Irene Oakley finally got a diagnosis for their five-year-old daughter Paula who'd been experiencing severe muscle weakness for months. After many tests and confusion, doctors confirmed she had juvenile dermatomyositis (JDM).
But this diagnosis raised more questions than answers: What was it? How was it treated? And where could they get help?
As well as setting out on a journey to find the answers to these questions for their daughter, Les and Irene sought to ensure that what they discovered was shared with others who found themselves in a similar position.
With encouragement from Dr Christine Saunders, a young doctor at Hammersmith Hospital, Irene and Les set up the first iteration of the charity as a contact point for parents and guardians of children with the same condition in 1985. Within months they were contacted by adults also living with dermatomyositis (DM), polymyositis (PM) and inclusion body myositis (IBM) which was, at the time, thought to be very rare.
Bringing the child and adult forms of myositis together, the charity became a registered charity in 1987 as the Dermatomyositis and Polymyositis Support Group. This jaw-breaking name was shortened to the D&P Support Group.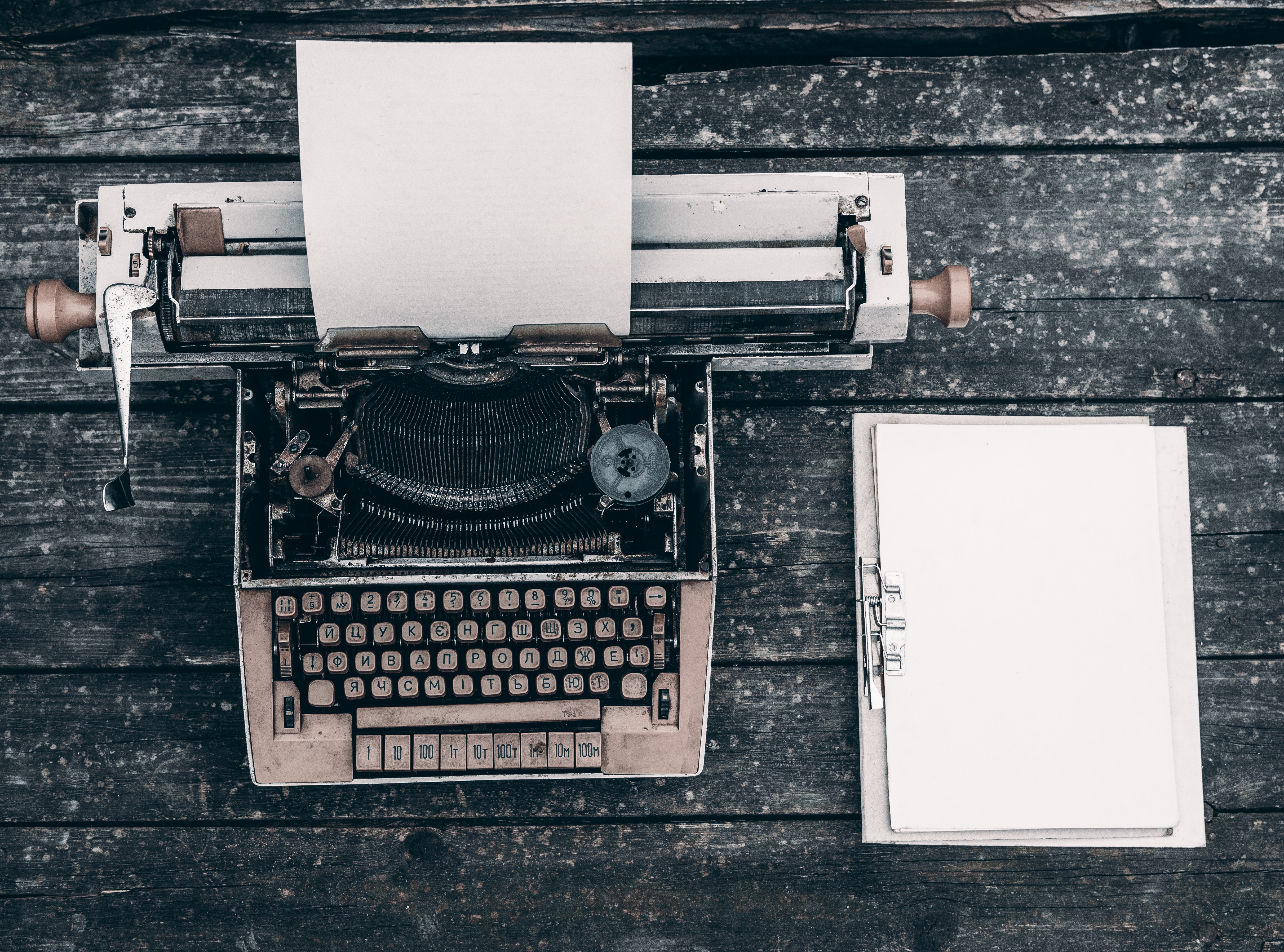 Humble beginnings
The charity's first purchase was a second-hand typewriter for £10 allowing the first newsletter to be produced. With limited funds the first newsletters were photocopied as favours from friends.
As there were few leaflets or information guides on DM or PM, Les set to work writing the first question and answer guide which was reviewed by doctors and to this day remains a useful first port of call for many in understanding the myositis.
Alongside this, the first medical session on myositis was arranged in 1987 at the Hammersmith Hospital for those living with myositis and parents of children with JDM. A follow up session was held in 1990.
Holding a full-day conference yearly was not feasible as little new information was available to warrant the cost. However small medical update meetings were held yearly at the Kings Fund and the Welcome Trust in London.
Generating interest in the 1990s
From the very beginning, one of the main aims of the charity was to raise money to fund research. The first fundraising target of £60,000 was reached in 1992 allowing for the Christine Saunders Memorial Post, named after the young doctor who had helped initiate the charity. She had died from cancer at the age of 29.
The post was advertised in the British Medical Journal but interest in myositis research was negligible at the time and the advert generated few responses. None pursued their enquiry further to fill the post.
A breakthrough came in 1994 when a member of the charity suggested a doctor at King's College London, Professor David Scott, had expressed an interest in establishing a myositis clinic and research into the diseases.
The meeting with David proved fruitful and was the breakthrough the charity needed in terms of establishing a firm link with the medical profession to ensure research into myositis. Professor Scott helped the charity set up and fund its first research project and its first research grant was awarded for to Dr Yung Le Chung (specifically studying urinary levels of creatine and other metabolites in the assessment of polymyositis and dermatomyositis).
This later led to a research project in creatine supplements to test the hypothesis that oral creatine supplements with exercise are more effective than exercise alone in improving muscle function in patients with established dermatomyositis or polymyositis receiving chronic medical therapies who are clinically weak yet stable.
In 1995 the charity had grown enough to hold its first large conference for members alongside the AGM at the Institution of Education in London. The charity went on to repeat this large-scale event every four years.
In 1997 the charity went online with its first website.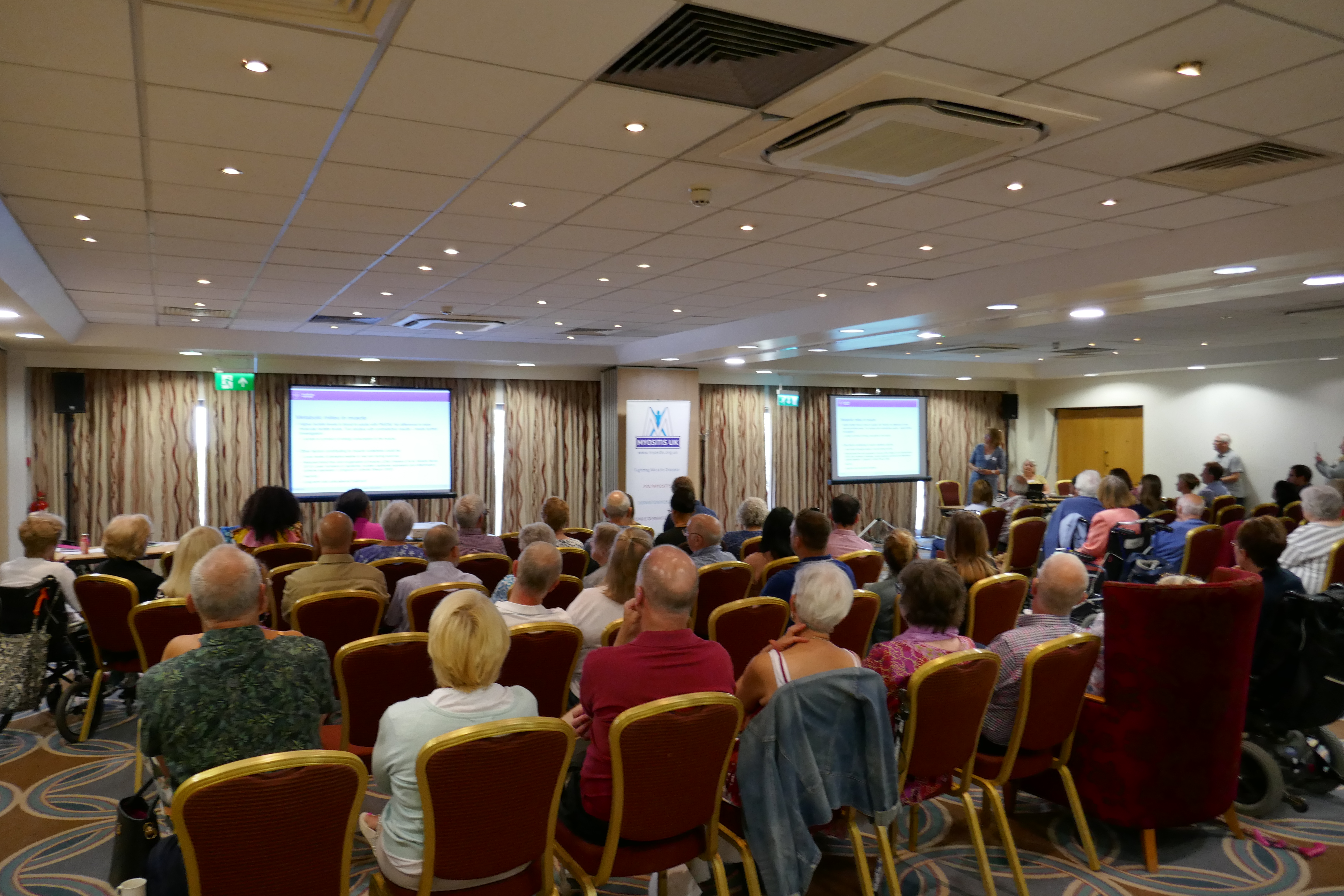 Moving into the 00s
In later years, research showed that IBM was not as rare as people had thought. In fact, it is now known to be one of the common muscle diseases in people over 50 years of age.
In recognition of this and the growing numbers of members with IBM the charity changed its name in July 2000 to the Myositis Support Group.
With a growing interest from the medical profession to improve diagnosis, understanding and treatment of myositis, alongside the charity's ability to fund research, the charity's conference became a yearly event.
This remains a key event for many members and has been modified over the years to meet their needs more closely. In addition to medical updates, guest speakers have spoken on nutrition, aromatherapy, welfare and the changes to benefits, managing illness, coping with pain, and on aids and gadgets.
The medical updates do still play a large part of the conference as it is important for the researchers funded by the charity to provide up-to-date information, but the days are now much more well-rounded. Breakout sessions geared around specific types of myositis including JDM have also made the conference much more relevant to everyone attending.
Present day
Today, the charity is still run from the home of Les and Irene Oakley, in a purpose-built office at the end of their garden. The funds of the charity do not justify moving to a rented office with the accompanying overheads and paid full time staff.
In 2013 the charity underwent another name change to Myositis UK in order to better reflect its leading role and increased focus on funding research into myositis.
The charity remains committed to providing support but recognises it's diminished need to do so in quite the same way as it has done previously. Changes in technology and the growth of the internet and social media mean people with myositis can more easily find and share information, and connect with others themselves.
As the charity is predominantly still run by volunteers, being able to focus their time on raising money to fund research and keeping on top of all the latest news and information helps to provide a better service to our members.
The charity remains a membership organisation and continues to facilitate and sign-post support. We still operate our community zone, are present on Facebook, Twitter and Instagram, and launched a new website in 2019 to make more information readily accessible.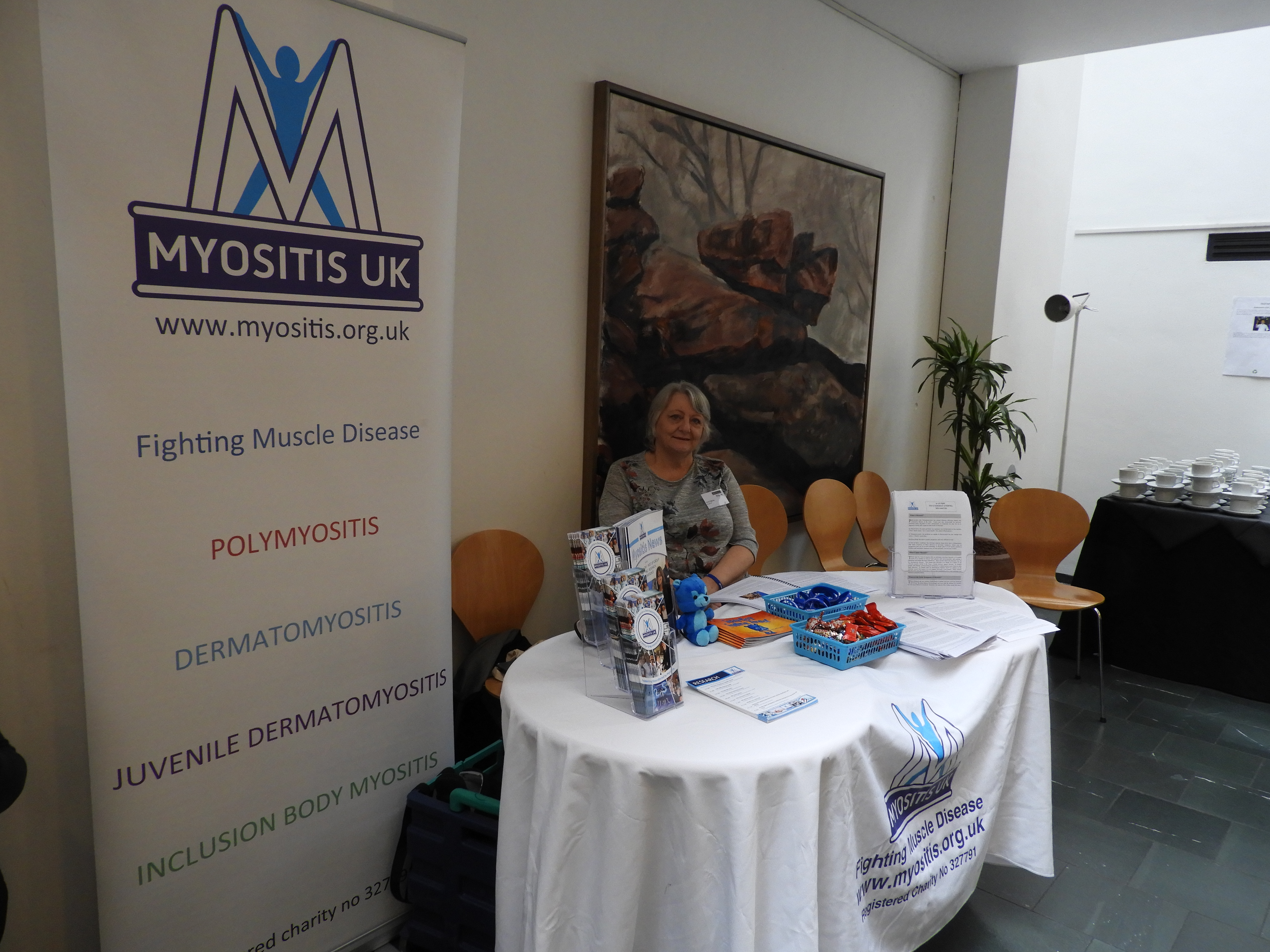 Achievements
Since the charity was established in 1985 over £1 million has been raised by donations and fundraising. Despite the rareness of the disease, people have given generously over the years. Through this, the charity has been able to fund many projects and has supported myositis endeavours at King's College Hospital, Great Ormond Street Hospital, University College London, Bath University, Hammersmith Hospital, Birmingham University, Manchester University, Liverpool and the International Myositis Assessment and Clinical Study Group. Read more about our research.
As you can appreciate Les and Irene Oakley are proud and delighted in what the charity has achieved so far.