Helen Kurtz is raising money for Myositis UK through her beautiful knitting patterns inspired by muscle fibres. We caught up with Helen to ask her more about it.
Helen's fundraising journey
I was diagnosed with myositis last year. I'm still having tests and scans but have a myositis antibody, anti-SRP, which from what I've read, suggests that I may have immune mediated necrotising myopathy. The more I read, the more complex I realise myositis is!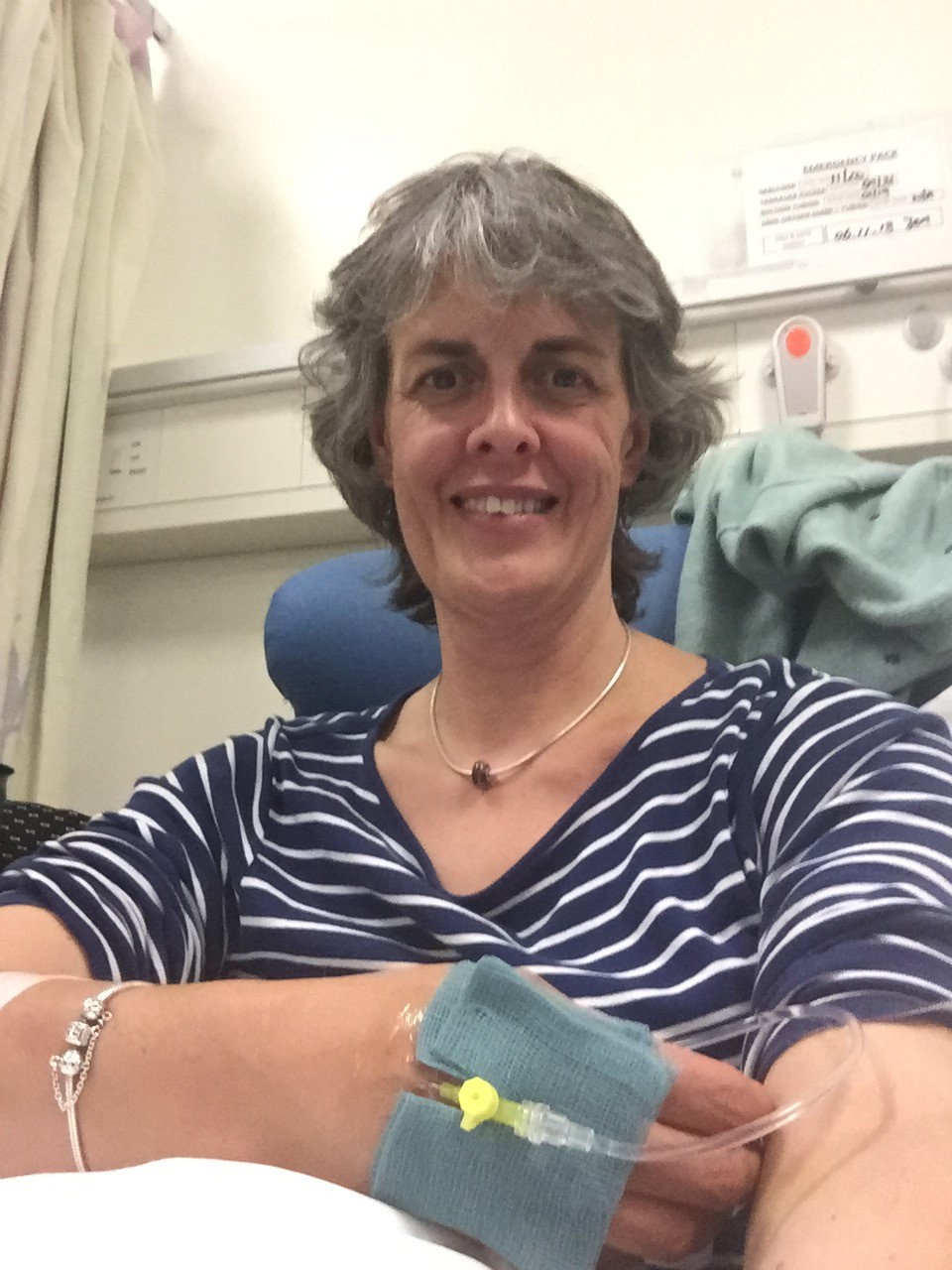 I wanted to raise some money for Myositis UK to help fund research, so I decided to try and design something that in some way could be linked to muscles!
Although my day job is a primary school teacher, I've always enjoyed creative activities – knitting, crochet, sewing – and find it a great way to relax. I am part of a team of bloggers for Stylecraft yarns and decided to design a blanket using some of their yarn.
The blanket and cushion pattern I've designed is inspired by the shape of muscle fibres. The bundles of striated fibres are represented in waves of knitting to create a stylish and contemporary blanket. The cushion complements the blanket with vibrant waves of bright colours. I've named the pattern Good Striations!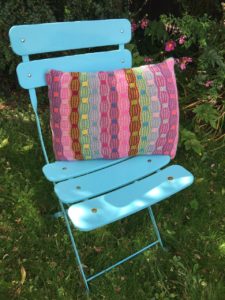 The pattern is available to buy through my store on
Ravelry
and I will be donating £1 from each pattern sold to Myositis UK.
As well as the blanket and cushion, I've also designed a pair of socks (Inverse Striations) using the same pattern and will be donating £1 from each pattern sale too.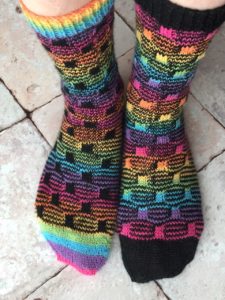 By creating a blanket linked to muscle fibres and donating money to Myositis UK, I hope that in some small way I can make more people aware of a disease that until six months ago, I'd never heard of.
I'm hoping that this is just the start of my fundraising for Myositis UK. I'm planning to do some more things next year and I'll be sure to let you know once they are firmed up. They will be yarn-related!
So far Helen has raised almost £200 for Myositis UK from the sale of her knitting patterns. If you're a talented knitter or know someone who is, please support Helen's initiative and help raise vital funds.