Teddy-Bo
Teddy-Bo is a loveable blue bear who helps children with juvenile dermatomyositis understand their illness.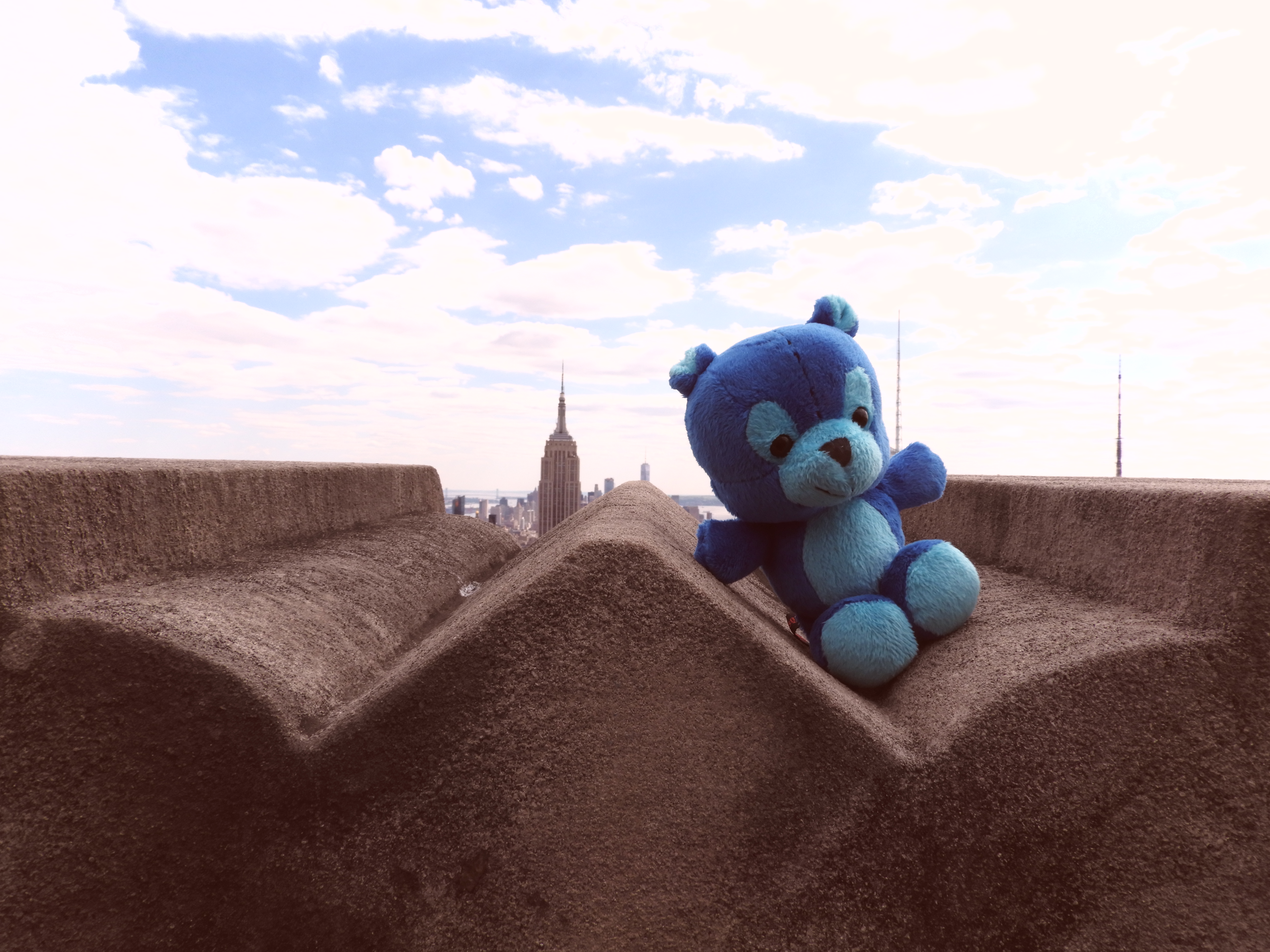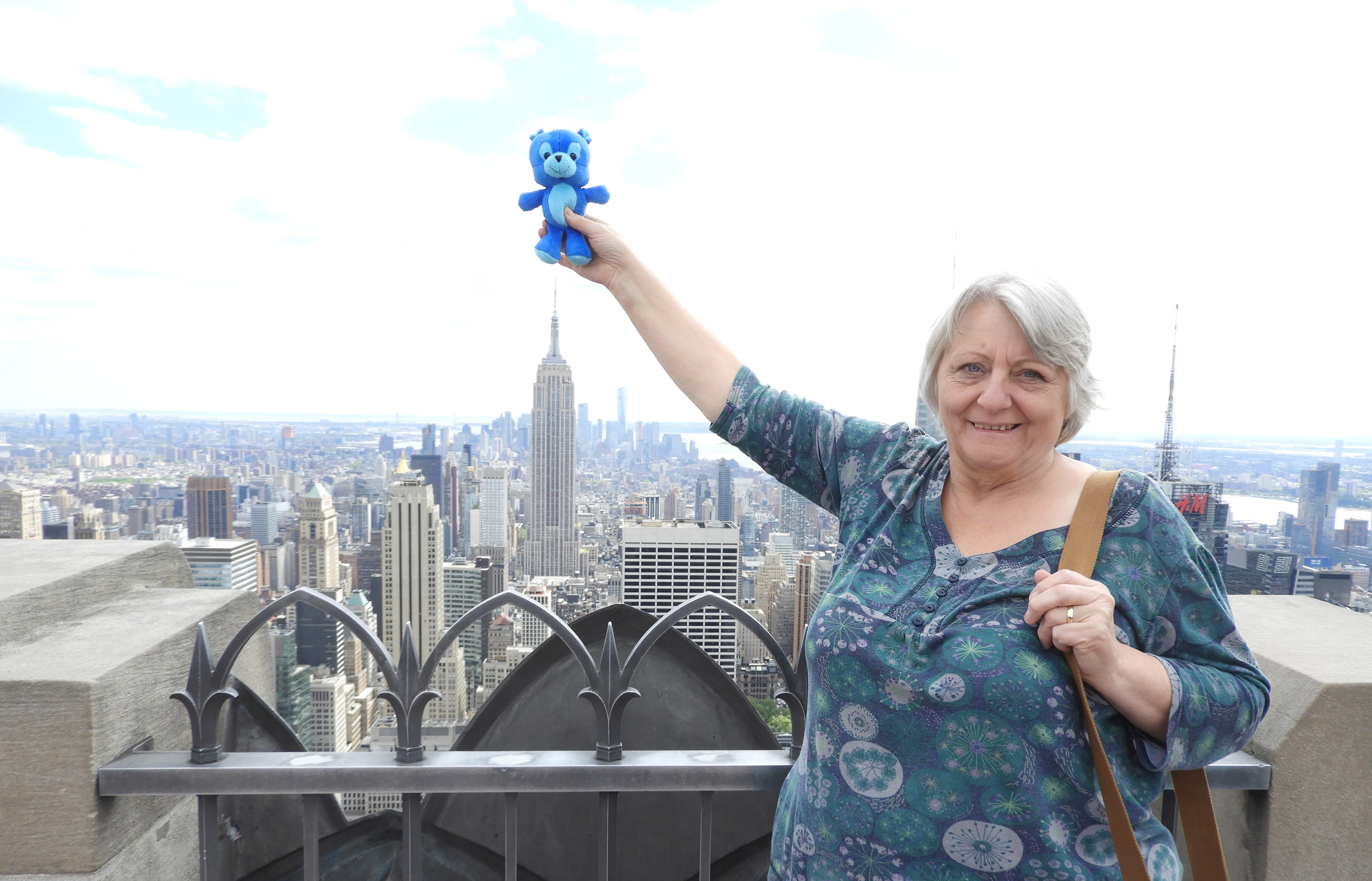 About Teddy-Bo
Teddy-Bo was the inspiration of Nichola Barron, Myositis UK member and mum to a child with juvenile dermatomyositis (JDM).
Nichola wanted to create something that could help other parents and doctors communicate and explain this rare illness to children experiencing it.
And so the idea for Teddy-Bo was born, brought to life through a book, 'Teddy-Bo's feeling tired', and as a small teddy bear toy.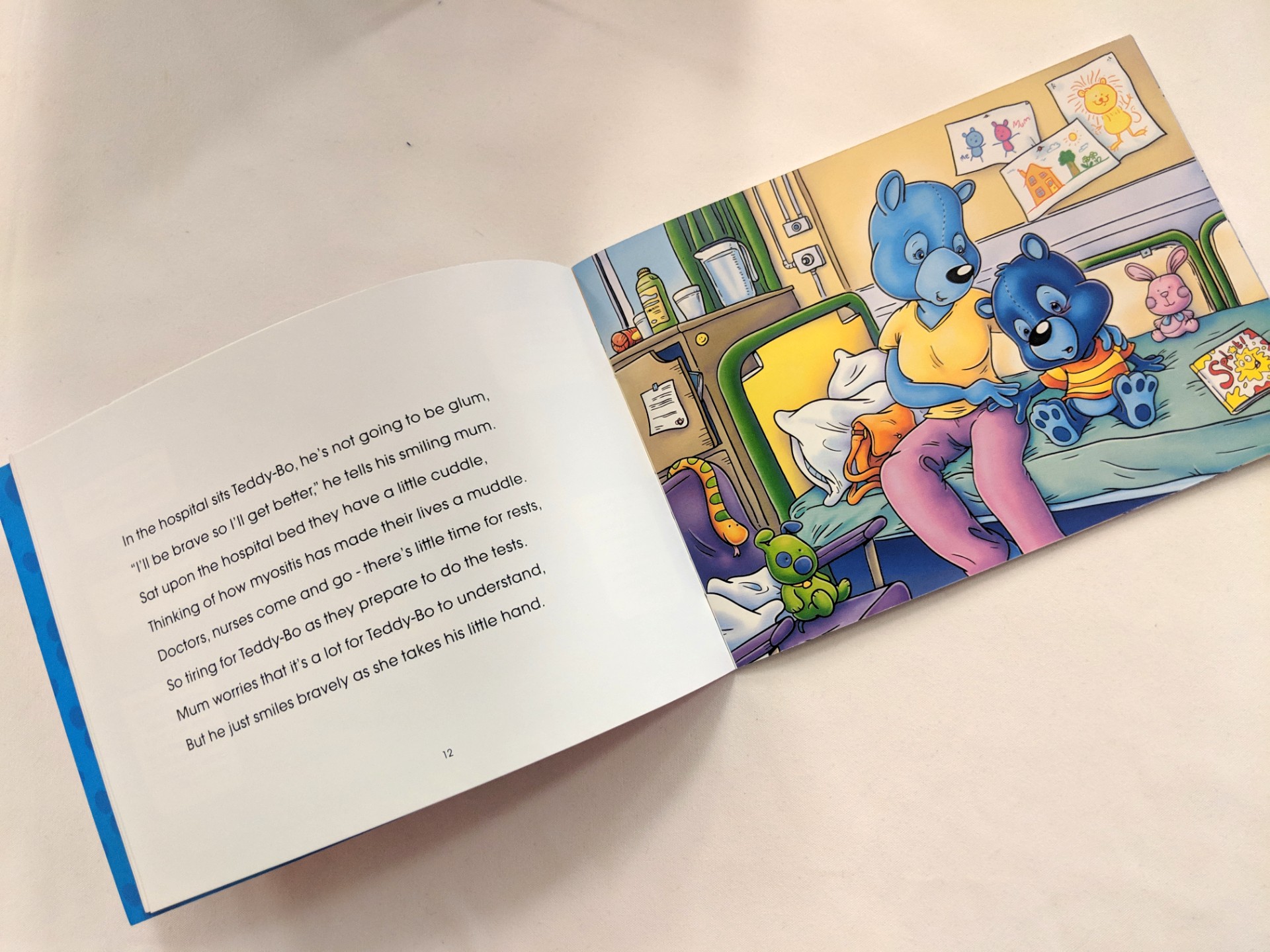 Teddy-Bo book and bear
'Teddy-Bo's feeling tired' is written and illustrated by Simon Chadwick in conjunction with Myositis UK and the Juvenile Dermatomyositis Research Group.
Together, the Teddy-Bo book and bear are useful tools for children with JDM to better understand their illness and the impact on their bodies and emotions. The bear is also small and light enough to take along to hospital appointments, adding an extra layer of comfort.
Thanks to generous fundraising the Teddy-Bo book and bear is free to JDM children whose parents are members of Myositis UK (UK residents only). A complimentary book and bear order form will be sent out on completion of joining as a member.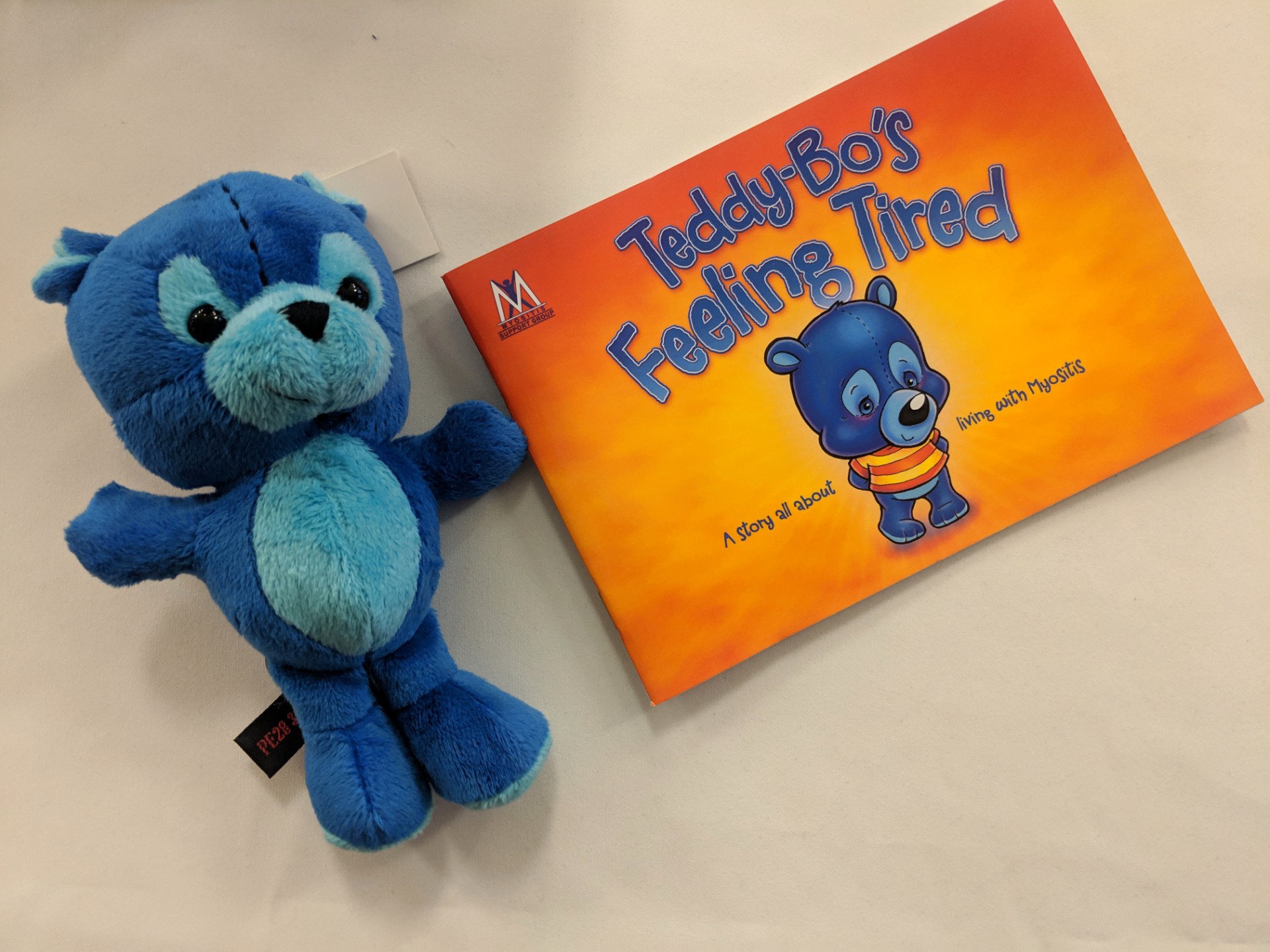 Buy Teddy-Bo
The Teddy-Bo book and bear is also available to buy, although stocks are limited.
Costs
Teddy-Bo is feeling tired book: £9.99 plus p&p
Teddy-Bo bear: £7.99 plus p&p
To buy, please email us.
All profits from the proceeds of the book and bear will be used in the research of JDM.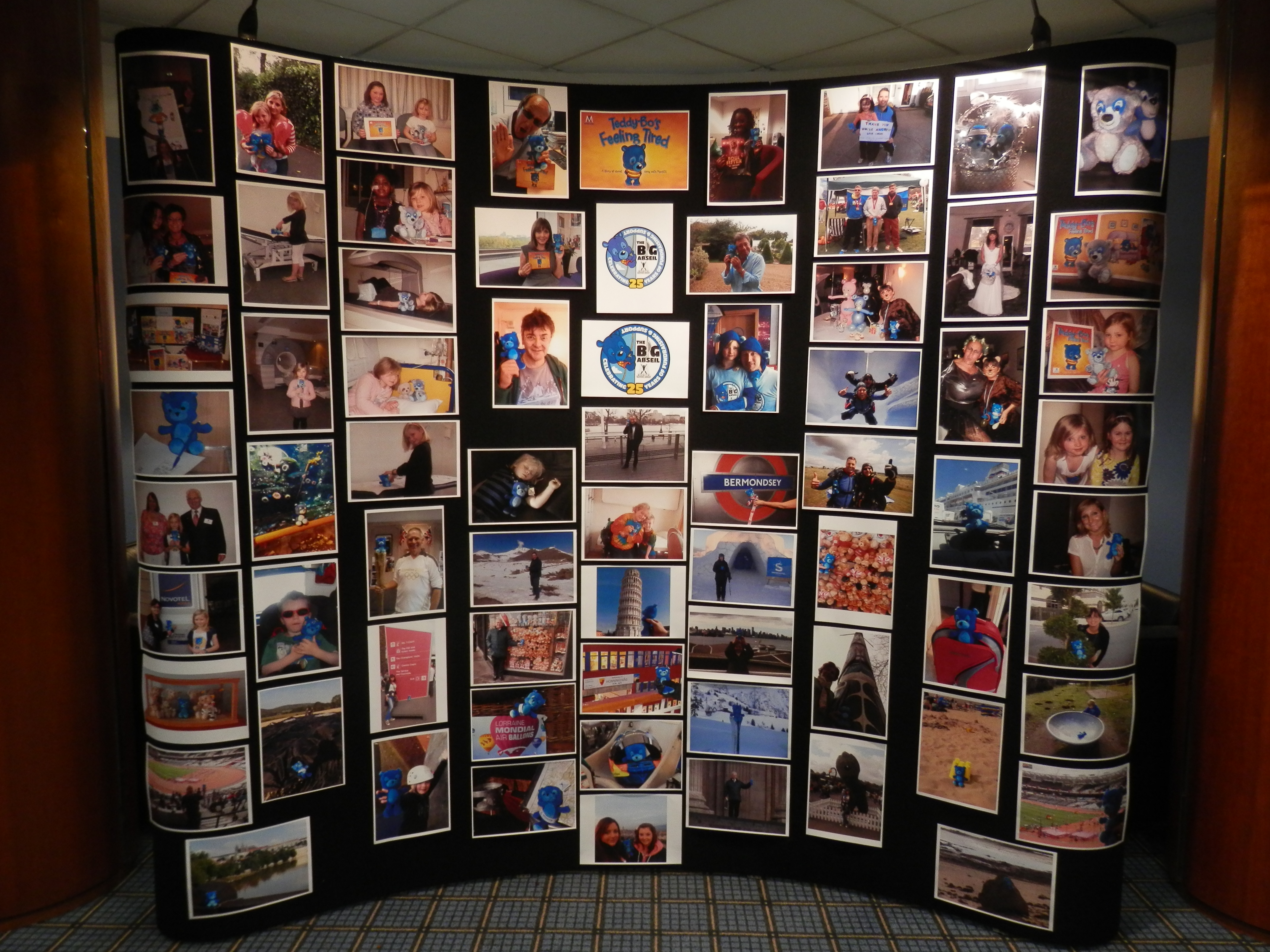 Teddy-Bo's travels
When Teddy-Bo is feeling up to it, he likes to explore the world. You can keep up with his antics via our dedicated Teddy-Bo Facebook page.
Do you own a Teddy-Bo? Do you have pictures of him travelling? We'd love to see what he's been up to so be sure to email your photos to us.
Where next?

Juvenile dermatomyositis
Learn more about JDM

Myositis Shop
Visit our shop

About Myositis UK
More about us