Research publications
See the latest research publications supported by Myositis UK.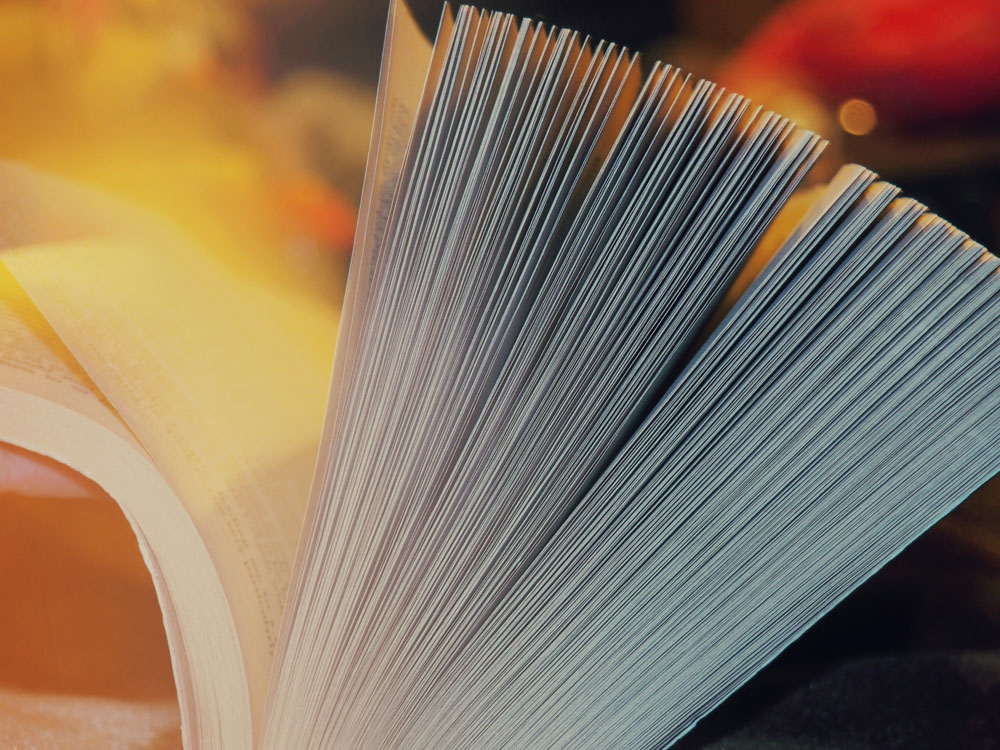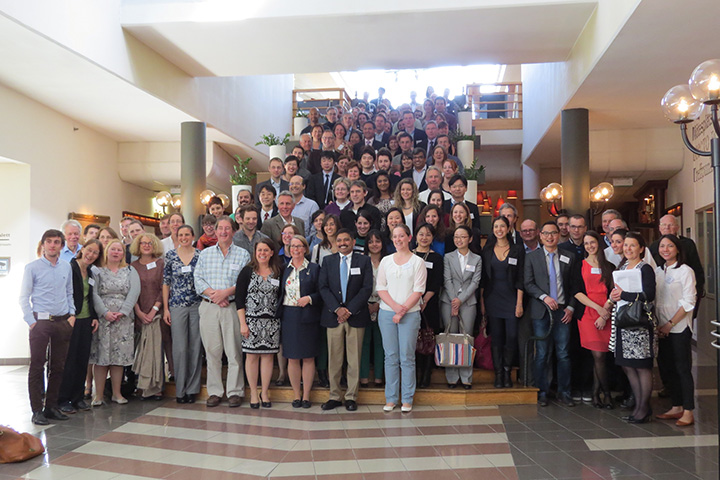 Research publications
Myositis UK has been part of many research projects, studies and data collaborations which have resulted in publications.  
Below is a list of the latest published work in which the charity has had some involvement (by funding salaries, research consumables, disseminating information etc). 
If the full paper is available online to read for free this is stated. Visit PubMed and enter the given PMID number or perform your own search.
It is wonderful to see myositis doctors, scientists and researchers published in medical journals.
You may note another publication by Dr Zoe Betteridge – Myositis UK has supported much of her myositis serology research into myositis specific and myositis associated antibodies; their discovery, analysis and how they can provide information towards a patient's clinical picture. Her work at Bath University under Professor Neil McHugh has established itself as a UK lead for myositis serology analysis.
Dr James Lilleker has kindly sent a copy of 'The patient-centred standards of care for adults with myositis' manuscript which he says may be distributed among members. If you would like a copy please contact us or send a large stamped addressed envelope.
Latest publications
Investigation of myositis and scleroderma specific autoantibodies in patients with lung cancer. Betteridge ZE, Priest L, Cooper RG, McHugh NJ, Blackhall F, Lamb JA.
Published in Arthritis & Rheumatology, October 2017. Free Access PMID: 29106061
Published in Arthritis, Research and Therapies, August 2018. Free Access PMID: 30092841
Genetic background may contribute to the latitude-dependent prevalence of dermatomyositis and anti-TIF1-autoantibodies in adult patients with myositis.
Parkes JE, Rothwell S, Oldroyd A, Chinoy H, Lamb JA; Myositis Genetics Consortium (MYOGEN). Published in Arthritis, Research and Therapies, June 2018. Free Access PMID: 29884237
Using serum troponins to screen for cardiac involvement and assess disease activity in the idiopathic inflammatory myopathies.
Lilleker JB, Diederichsen ACP, Jacobsen S, Guy M, Roberts ME, Sergeant JC, Cooper RG, Diederichsen LP, Chinoy H.
Published in Rheumatology (Oxford), June 2018. Free Access PMID: 29538753
Splicing variant of WDFY4 augments MDA5 signalling and the risk of clinically amyopathic dermatomyositis.
Kochi Y, Kamatani Y, Kondo Y, Suzuki A, Kawakami E, Hiwa R, Momozawa Y, Fujimoto M, Jinnin M, Tanaka Y, Kanda T, Cooper RG, Chinoy H, Rothwell S, Lamb JA, Vencovský J, Mann H, Ohmura K, Myouzen K, Ishigaki K, Nakashima R, Hosono Y, Tsuboi H, Kawasumi H, Iwasaki Y, Kajiyama H, Horita T, Ogawa-Momohara M, Takamura A, Tsunoda S, Shimizu J, Fujio K, Amano H, Mimori A, Kawakami A, Umehara H, Takeuchi T, Sano H, Muro Y, Atsumi T, Mimura T, Kawaguchi Y, Mimori T, Takahashi A, Kubo M, Kohsaka H, Sumida T, Yamamoto K.
Published in Annals of the Rheumatic Diseases, April 2018. Abstract only PMID: 29331962
EULAR/ACR classification criteria for adult and juvenile idiopathic inflammatory myopathies and their major subgroups: a methodology report.
Bottai M, Tjärnlund A, Santoni G, Werth VP, Pilkington C, de Visser M, Alfredsson L, Amato AA, Barohn RJ, Liang MH, Singh JA, Aggarwal R, Arnardottir S, Chinoy H, Cooper RG, Danko K, Dimachkie MM, Feldman BM, García-De La Torre I, Gordon P, Hayashi T, Katz JD, Kohsaka H, Lachenbruch PA, Lang BA, Li Y, Oddis CV, Olesinka M, Reed AM, Rutkowska-Sak L, Sanner H, Selva-O'Callaghan A, Wook Song Y, Vencovsky J, Ytterberg SR, Miller FW, Rider LG, Lundberg IE; International Myositis Classification Criteria Project consortium, the Euromyositis register and the Juvenile Dermatomyositis Cohort Biomarker Study and Repository (JDRG) (UK and Ireland).
Published in Rheumatic and Musculosketal Diseases, November 2017. Free Access PMID: 29177080
Rapamycin for inclusion body myositis: targeting non-inflammatory mechanisms.
Lilleker JB, Bukhari M, Chinoy H.
Published in Rheumatology (Oxford), February 2018. Free Editorial PMID: 29529264
Genetics in inclusion body myositis.
Rothwell S, Lilleker JB, Lamb JA.
Published in Current Opinion in Rheumatology, November 2017. Free Access PMID: 28777108
Risk factors and disease mechanisms in myositis.
Miller FW, Lamb JA, Schmidt J, Nagaraju K.
Published in Nature Reviews Rheumatology, April 2018. Abstract only PMID: 29674613
Expression of myxovirus-resistance protein A: a possible marker of muscle disease activity and autoantibody specificities in juvenile dermatomyositis.
Soponkanaporn S, Deakin CT, Schutz PW, Marshall LR, Yasin SA, Johnson CM, Sag E, Tansley SL, McHugh NJ, Wedderburn LR, Jacques TS. Published in Neuropathology and Applied Neurobiology, May 2018. Free Access PMID: 29770465 Autoantibodies in myositis. McHugh NJ, Tansley SL. Published in Nature Reviews Rheumatology, April 2018.
Abstract only PMID: 29674612 Clinical signs and symptoms in a joint model of four disease activity parameters in juvenile dermatomyositis: a prospective, longitudinal, multicenter cohort study.
van Dijkhuizen EHP, De Iorio M, Wedderburn LR, Deakin CT; JDRG.
Published in Arthritis, Research and Therapies, August 2018. Free Access PMID: 30111380
CD19+CD24hiCD38hi B Cells Are Expanded in Juvenile Dermatomyositis and Exhibit a Pro-Inflammatory Phenotype After Activation Through Toll-Like Receptor 7 and Interferon.
Piper CJM, Wilkinson MGL, Deakin CT, Otto GW, Dowle S, Duurland CL, Adams S, Marasco E, Rosser EC, Radziszewska A, Carsetti R, Ioannou Y, Beales PL, Kelberman D, Isenberg DA, Mauri C, Nistala K, Wedderburn LR.
Published in Frontiers in Immunology, June 2018. Free Access PMID: 29988398
Juvenile dermatomyositis: Latest advances.
Wu Q, Wedderburn LR, McCann LJ.
Published in Best Practice and Research Clinical Rheumatology, August 2017. Abstract only PMID: 29773272
Efficacy and Safety of Cyclophosphamide Treatment in Severe Juvenile Dermatomyositis Shown by Marginal Structural Modeling.
Deakin CT, Campanilho-Marques R, Simou S, Moraitis E, Wedderburn LR, Pullenayegum E, Pilkington CA; Juvenile Dermatomyositis Research Group.
Published in Arthritis and Rheumatology, May 2018. Free Access PMID: 29342499