The London Marathon
Run in the London Marathon for Myositis UK to help fight rare muscle disease.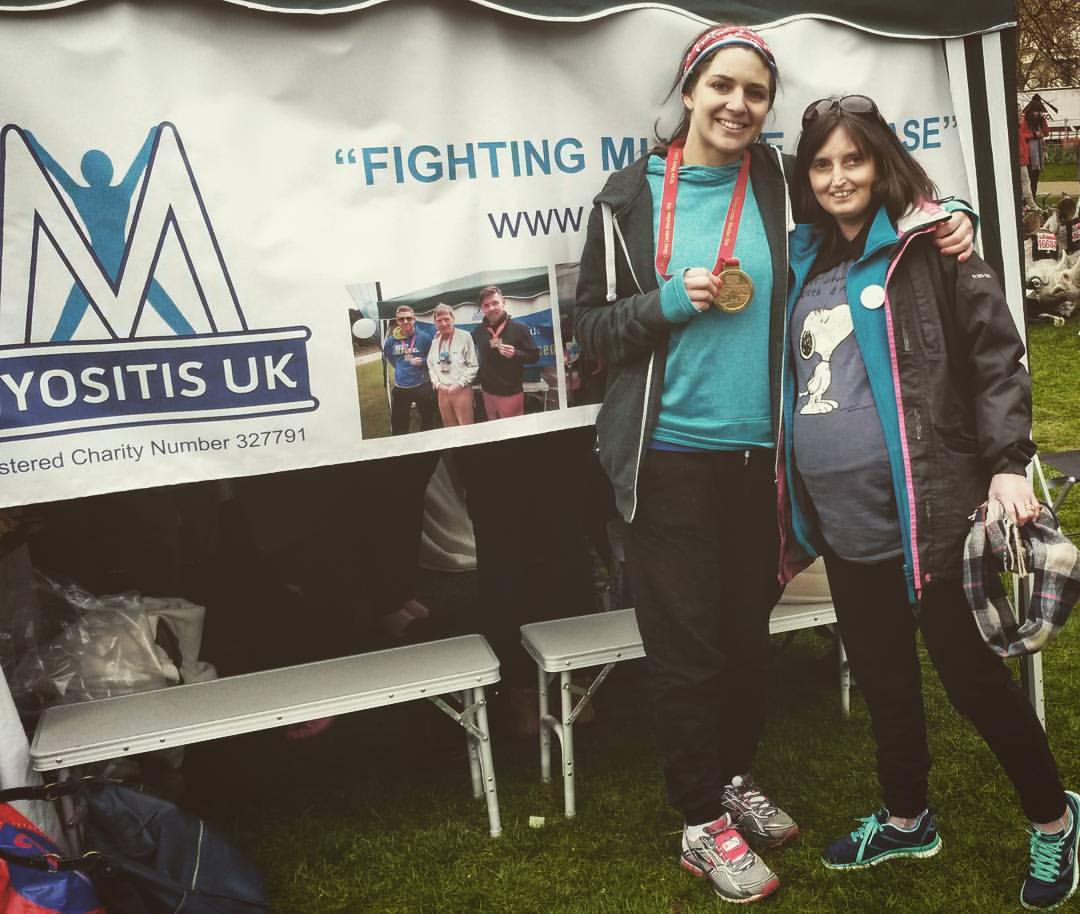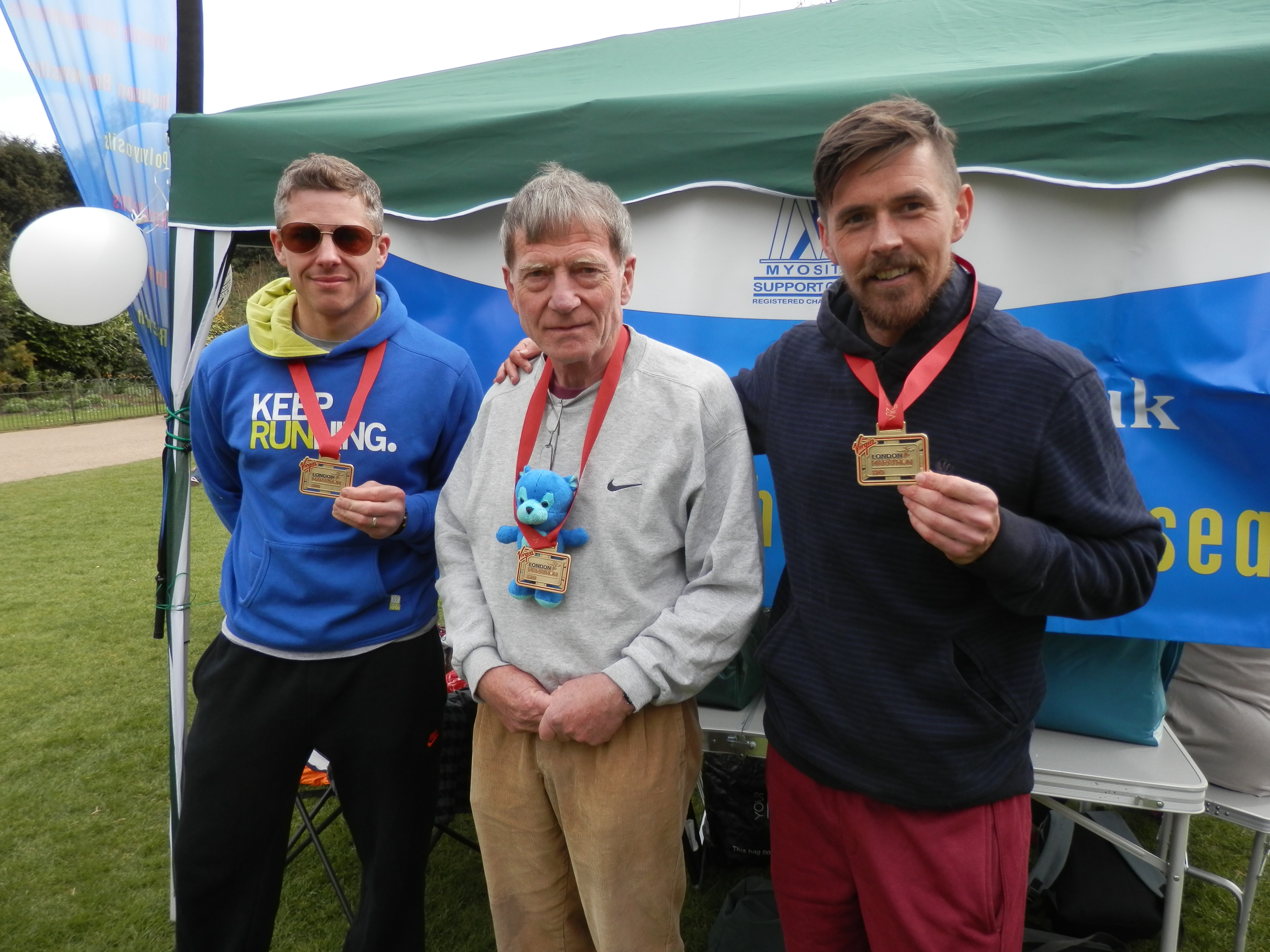 Why run the London Marathon for Myositis UK?
Represent Myositis UK at our key fundraising event of the year.
Achievable minimum fundraising target of £1,000.
Free Myositis UK running vest.
Post-marathon reception in St James' Park (depending on Covid-19 restrictions)
Lots of encouragement and support!
London Marathon charity places
Myositis UK has one Gold Bond in the London Marathon meaning each year we have at least five charity places available. Fancy taking on the challenge of a lifetime?
To run in a London Marathon for Myositis UK, you will need to complete an application form and commit to raising a minimum of £1,000. Places are awarded by the Trustees and successful applicants are required to pay a non-refundable deposit to accept and secure their place.
As this is a key fundraising and awareness-raising moment for a small charity like us, we ask our runners to wear either a Myositis UK running vest (provided) or suitable fancy dress. 
Please note: all our places for 2022 are now full.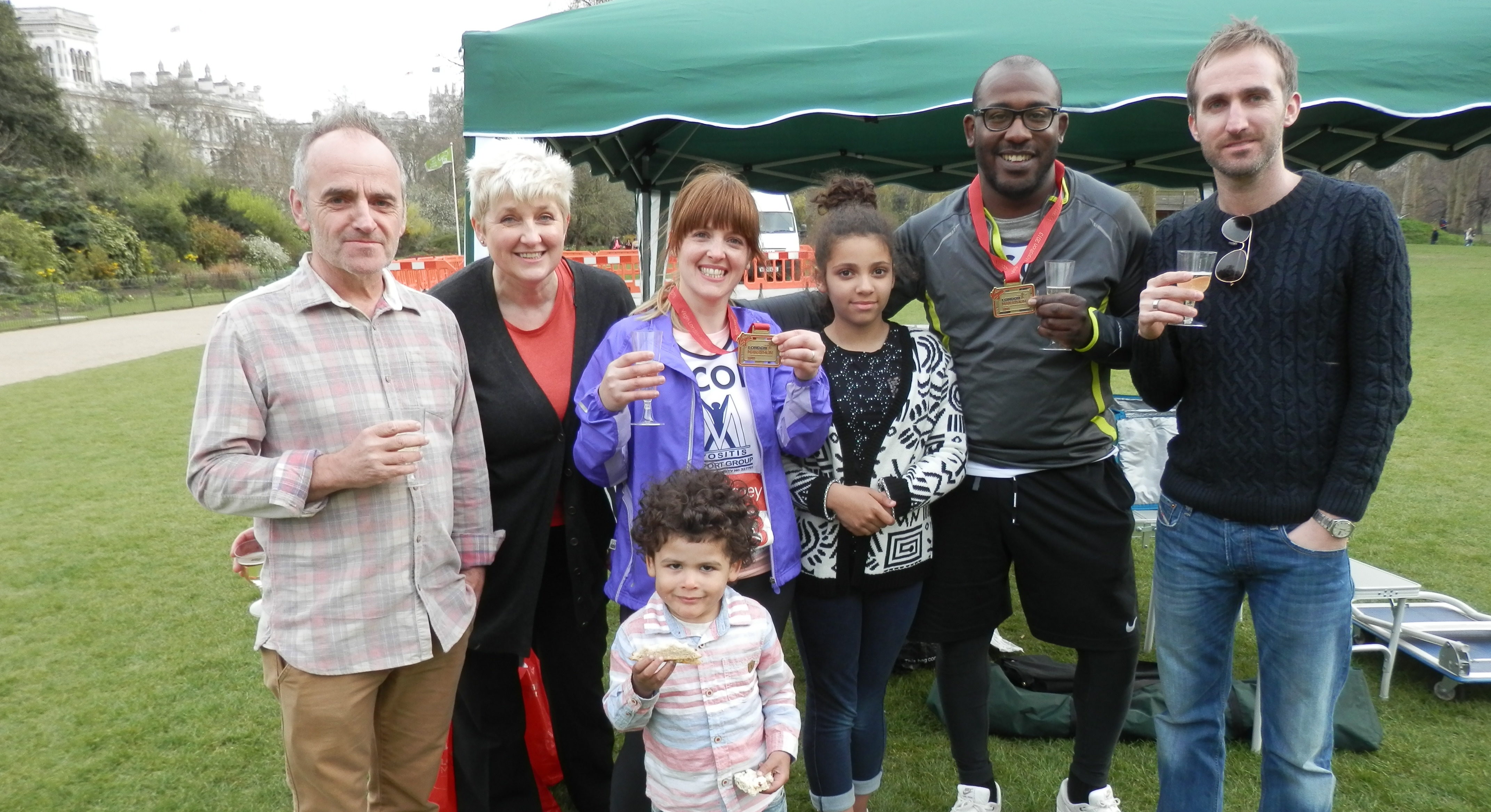 Got a place in the ballot?
If you have your own place in the London Marathon 2022 ballot and would like to raise money for Myositis UK, do get in touch. We can provide fundraising support and send you a Myositis UK running vest.
Myositis UK is a very small charity that relies on donations and fundraising from events like the London Marathon to sustain the charity and fund vital research – so your fundraising efforts are very welcome.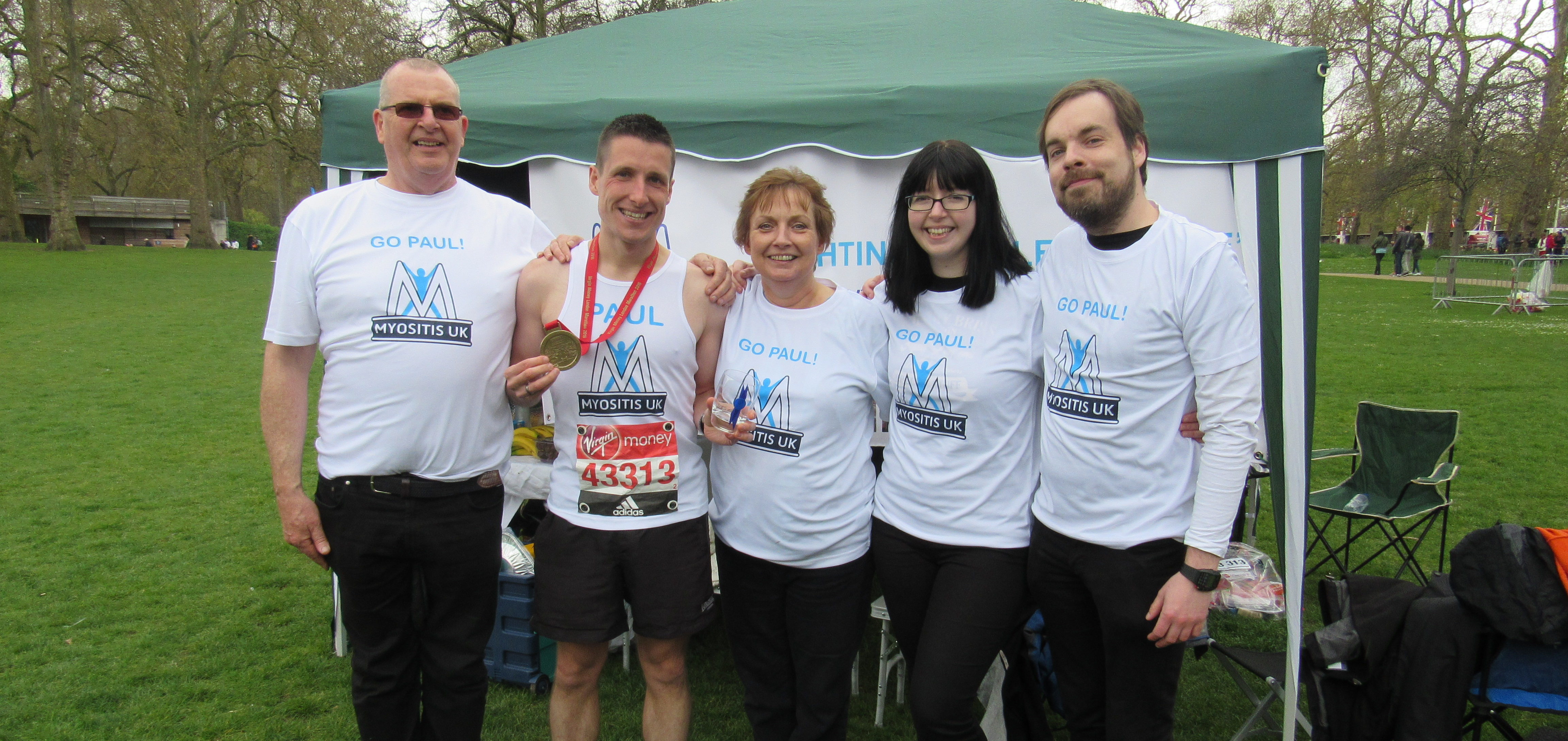 On the day
On the day of the London Marathon, Myositis UK's post-marathon reception for runners and their supporters can be found in the designated Rest Area in St James' Park.
Myositis UK runners and their supporters are welcome to stay as long as they wish, meeting the other Myositis UK runners, resting and enjoying some celebratory refreshments.
Join Team Muscle
If you're running the London Marathon for Myositis UK, you're automatically part of Team Muscle – our fundraising superstars. Be sure to join our Team Muscle Facebook page.
Where next?

About Myositis UK
Find out more about us

What is myositis?
Find out more

Take part in an event
Find a different event